May 17, 2018
Adding Photos to Diary Notes
You asked, and we delivered! Our Gold and Pro subscribers can now add images to notes in the diary! We love getting feedback on what our user base is looking for, and this was one of the most sought-after features – we have a couple of big ones coming soon too, so keep an eye out for new updates!
Add a picture of your meal, include photos of raw biometric data, upload an image of a map of your run, or keep track of symptoms; the sky is the limit!
To add a photo to your note, select 'Add Note' in your diary:

Add text to your note and select the camera icon on the bottom right corner of the window.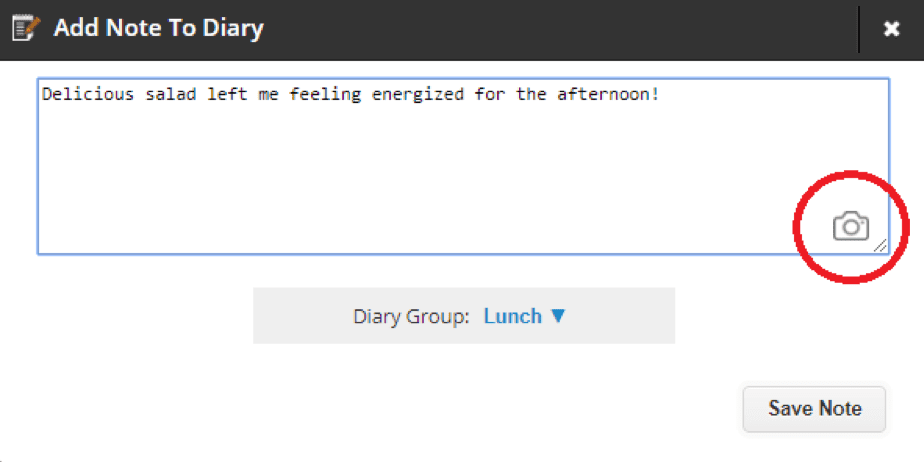 Select a photo from your computer to add a photo to your note. You can always change or delete the photo later.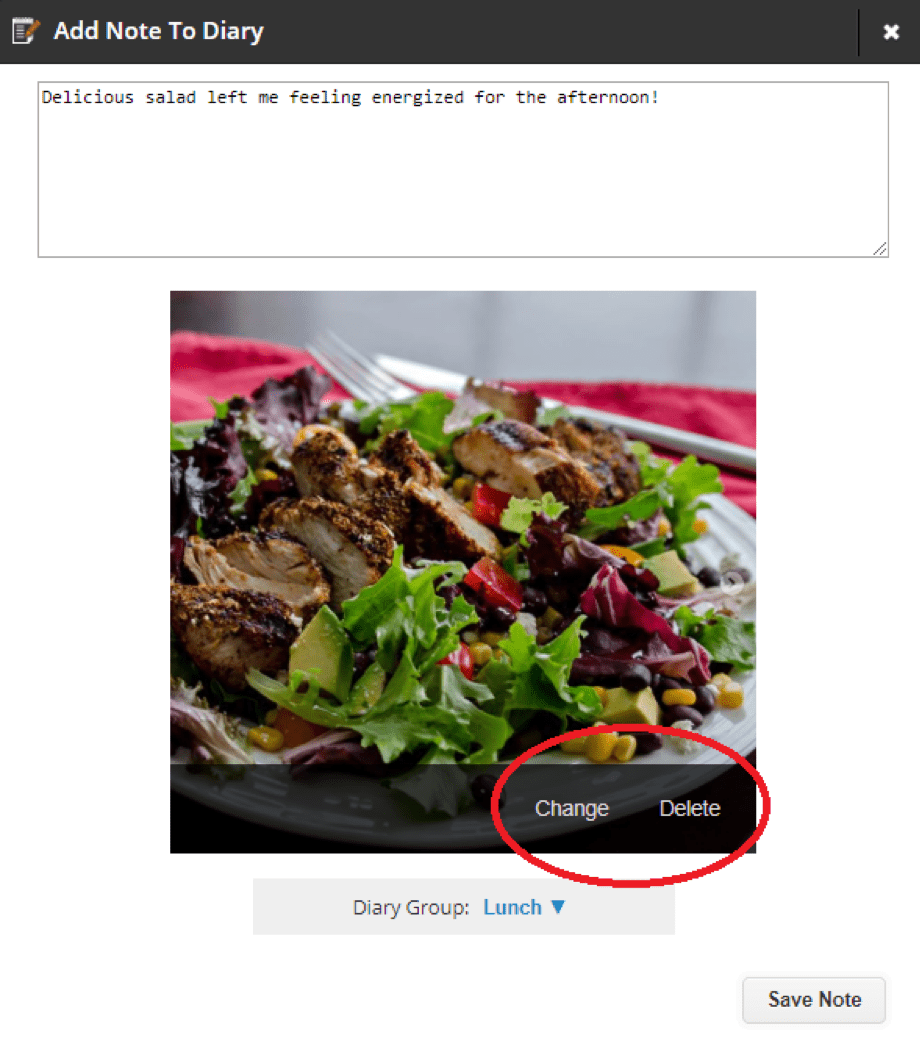 Here, you can also change the diary group where your note will be saved.
We are releasing photo support for the Cronometer Android App concurrently with web (and we will be adding support for the iOS app very soon). Add a photo note on the mobile app by selecting 'Add Note' from the '+' icon in the bottom console. Then type your note and tap on the Camera icon to add your image. Once you have added your image, tap on it to change or delete.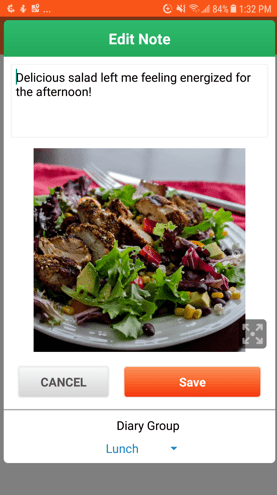 Let us know if you have any questions or suggestions!