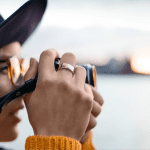 We are thrilled to announce Oura rings are now supported by Cronometer. This ultra light activity tracker packs a big punch; specializing in delivering you incredibly accurate sleep and activity data. Advanced sensors monitor pulse measurements and body temperature every minute while you sleep then compare that value to values from earlier nights, indicating your […]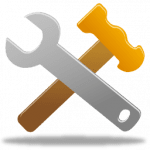 Cronometer.com will be taken down for scheduled maintenance tonight (October 30th, 2018) between 8pm — 9pm PST.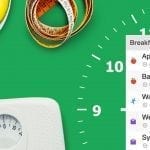 Hi Everyone! We are happy to announce our newest feature for our gold subscribers: Timestamps! You can now set the time for any piece of data you log on Cronometer, including foods, exercise and biometrics. Cronometer will automatically set the time on an item to the time as you are logging it, but you can […]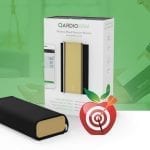 Cronometer set out to revolutionize the nutrition tracking platform. We aim to deliver our users the most comprehensive data to assist them with more than just losing weight! Our database is geared at more educated food consumption highlighting micronutrients and macronutrients. With whole health wellness being our priority we are excited to announce our partnership […]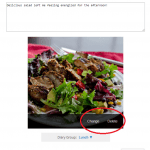 You asked, and we delivered! Our Gold and Pro subscribers can now add images to notes in the diary! We love getting feedback on what our user base is looking for, and this was one of the most sought-after features – we have a couple of big ones coming soon too, so keep an eye […]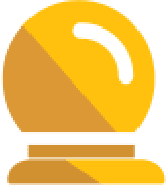 We've just rolled out an exciting new feature for our Gold subscribers that extends the Nutrient Oracle to be able to suggest foods to eat. Now, when you've logged your breakfast and lunch, and you're scratching your head about what to make for dinner, you can ask the Oracle and get some ideas that will […]
We have a few new and useful features out that we wanted to tell everyone about: Search Tabs and Polar Integration New Search Tabs The first is a new set of search tabs that help you find the food you want even faster. Our Gold users got a sneak peak of this feature, and we […]
With millions of food products on the global market, keeping our database here at cronometer.com complete and correct is a big job. We're working on some major projects to improve our curation abilities, and today we've rolled out the first of these improvements. We're making it easier to report issues with our foods so that […]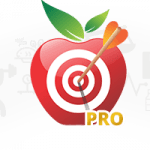 We're excited to officially announce our new product for health care professionals. The new professional edition is designed for Dietitians, Trainers, Coaches, & Doctors who need to track and manage multiple profiles within cronometer.com. Some of the key features: The professional edition includes all of the gold features for both the professional and all of their […]
We've just rolled out support for garmin devices at cronometer.com! You can now sync your Garmin data (activity, sleep, and heart rate) into cronometer. To link your account, just login to your cronometer.com account and go to the Profile tab. Find the Garmin section at the bottom and click the corresponding button to link and follow […]
Just a few small updates today on our device integrations. here at cronometer.com We've added a 'Export Food Calories' checkbox to the fitbit sync, which will now export calories eaten to your fitbit account. We're now also importing sleep and activity data from withings sync. We're working hard on adding Garmin support, and hope to have […]
We've just rolled out some updates for our gold subscribers here at cronometer.com! A new 'Full Report' section under the Trends tab lets you customize detailed reports for printing that can include your nutrition summary, charts, and diary information. This is a great feature if you need to take a summary of your data to […]
If you're like me, you have a lot of older custom foods and recipes you no longer use. We've added an item to the food editor's menu to 'Retire' a custom food. Instead of entirely deleting the food (and all the associated servings that used it), a retired food is not deleted from the system, […]
Today we have a few changes to the dynamic macronutrients feature. These changes are on the web version only, but will be rolled out in the mobile apps as well in their next updates. We've had the dynamic macronutrient targets feature for a long time, which lets you set and display preferred macronutrient ratio target. […]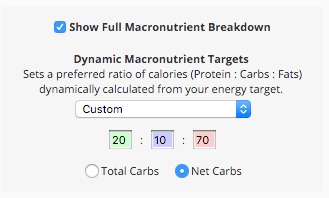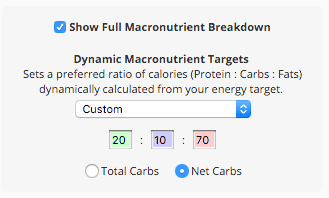 On the diary page below where you put your foods eaten for the day, you will find the calorie summary box. By clicking on the gear icon on the top right of the box, you will get an expanded version of the calorie summary section. At the bottom right you will see the dynamic macronutrient […]
You can now mark a day in your diary as 'Completed' when you're confident the day has everything logged to it. Once marked as complete, you can't make any changes to the data (unless you mark is as 'Incomplete' again). Our charts and nutrition reports now let you choose to plot or report just on […]
A few days ago we rolled out the addition of a new data source for all of our users. The ESHA food product database adds over 35000 new food items for American food products and restaurant meals. These items contain exactly what would be on the product's nutrition label, so they don't necessarily have the […]
About a month ago we released our new Calories Summary widget and we got lots of feedback, both positive and negative. We're making a few small changes today that incorporate some of that feedback, as well as fix a few minor bugs. We've moved the full macronutrient breakdown into the Calories Summary, instead of having […]
Late last night we suffered a major outage lasting four hours (7 AM – 11AM UTC). Our hosting provider (rackspace) was doing a routine maintenance job to patch our database server for a potential security vulnerability (GHOST), but after the maintenance the server failed restart properly. We ended up needing to restore our database on a new server from […]
We've just made some fairly substantial changes to our web version's nutritional summary display area. We found a lot of users were getting confused and frustrated with how we presented calorie targets and weight loss goals. Part of how we did this has to do with the history of cronometer. It was originally developed as […]
We've just launched support for fitbit devices. If you own a fitbit device you can now sync your fitbit data to your cron-o-meter diary. We can currently import your weight and body fat % (If you own the Fitbit Aria wireless weight-scale), and your hours of sleep and activity (from fitbit wristband devices). To […]
Hot on the heels of the redesigned website, we've added two small new additions to the Diary. The old weight change widget in the sidebar is no longer just a boring number — but a weight graph: And for gold subscribers, we've added an option to show the total calories for each group in […]
We're pleased to unveil a new look to our website today! We've updated the styling of the site to be more modern — and the cleaner look should help make heavy volume of data we present more readable. We've not made any major changes to the functionality or mechanics of the site, it's purely presentation […]
We're pleased to announce that we've just added a set of over 15000 new high quality food items to our database. These foods come from the University of Minnesota Nutrition Coordination Center's Food and Nutrition Database. It has much more than the USDA's database, and better coverage of micronutrient values. Look for these new items […]
The USDA has recently released version sr25 of their food database. We've updated our foods with this new information. This release adds over 200 new food items, as well as more accurate nutritional information for existing items.
We're pleased to announce a new feature for our Gold Subscribers.  You can now activate diary groups, allowing you to create up to 6 custom categories for your daily entries. To activate the feature, go to your diary, click the widget menu, and select Edit Diary Groups…: This will bring up the edit groups […]
We've just fixed a long standing issue where the specific ordering of the entries you logged in a day was not being preserved. The exact order you enter all items will now be preserved. You can now also drag-and-drop the diary items to re-order them to your liking.
We are pleased to announce that we now support Withings devices. Withings makes wi-fi enabled biometric devices. They currently have a body scale and a blood pressure monitor. Now you can link your withings account to your cronometer.com account, so that it automatically synchronizes with your measurements. All you have to do is stand on […]
By request, we've added support for custom exercise entries.  For example, you may have worked out at the gym on the training equipment, and know how many calories burned, you can enter it directly as a custom exercise, rather than searching for an approximation in the defaults. Note: These entries won't display correctly on the […]
We've added biometrics for tracking your total Cholesterol, LDL, HDL, and tricylcerides. For those getting regular blood tests to manage their cholesterol levels, this can make it easier to correlate with your diet and exercise trends.
Gold Subscribers get a new feature this week: Ask The Oracle. Located on the Foods tab, the nutrient oracle can help you explore the food database to find good sources for particular nutrients. The results can be ranked in three different ways: Highest amount Per Calorie, highest amount per Gram, and by The Oracle.  The last […]
Today's new version adds some preliminary support for languages. Don't get too excited — it's just a baby step in the direction of having full translations. To kick things off, we've added food data from the Canadian Nutrient File (CNF).  This database contains roughly 5800 food items, although many are derived from the USDA dataset, […]
We've just released a new food & recipe editor. This version should be simpler to use than before.  Instead of a pop-up dialog, the food details are displayed inline on the foods tab and can be edited in place. We've also changed some of the nutrient categorizations around to be more logical. Carbohydrates has it's […]
There are a few hidden features we'd like to take a moment to point out for you power-users. In the diary, you can now multi-select entries by shift-clicking the items. This will filter the nutrition summary below to show totals for just your selection. This is very useful if you want to see how a particular […]
For our subscribers, we've added a new feature today. There is now the ability to export all of your diary data to .csv files. These can be opened in spreadsheet programs like Microsoft Excel, Apple Numbers, or Google Docs, where you can slice and dice your data any way you like. For all users, the […]
We've updated how Vitamin A (IU) is calculated for our USDA foods. It turns out that the USDA values are using an out-dated method for calculating IU that has been discredited in recent years as being far too generous.  It has been shown that our bodies do not convert carotenoids as efficiently as it was […]
We're nearly ready to release our beta Android client for Gold Subscribers.  We're currently targeting Android 2.2 or later and hope to have it out this week. Here's a few screenshots.
Oops, it appears yesterday's release has broken when viewed with Internet Explorer. We are looking into a fix for this. In the meantime, we recommend windows users to switch to using Firefox or Google Chrome to view the site.
We've just completed migration of this site from a shared hosting service to a dedicated virtual private server. Hopefully you'll notice things are snappier than before!
Thanks to some feedback in our forums, we've added a few new features today: It is now possible to copy all the items from the previous day to the current day.  This is very useful for people that typically eat the same thing every day. As an option in the nutritional summary (Trends Panel) you […]
We've added the ability to log in using a dedicated username and password. If you've previously set up your account through Google, Yahoo, or Facebook, you can also set a custom username and password under the profile screen. This way, if these sites have technical problems (I have seen the Yahoo login service have significant […]
Today brings several changes to the look of the Diary screen and Trends screens. Instead of tabs for each nutrient category, all of the nutrients are now being shown together below the main summary. This same component is also shown on the Trends page where you can show your average daily nutrition for a recent […]
Having a large database of high quality food items is crucial  for a tool like CRON-O-Meter to be useful. It currently has over 8000 items from the USDA public database. However, this database is missing many commercial products and fast food items. Today we've rolled out a new feature: The ability to publish your custom […]
In the past week, I've pushed out a few small additions along with several bug fixes. When adding a serving, the default measure is now set to your most common selection, based on past usage The foods page was redesigned along with the addition of  a listing of your custom foods & recipes. The mini […]
This weekend's small updates: Upgraded USDA food data from sr22 to sr23 Clicking 'top foods' items now opens the editor Added a weight change widget to trends tab with facebook-share button to share your progress with friends
New feature today — embeddable nutrition labels for any food or recipe in the database. Just click the help button at the bottom of the widget to get the html code and paste it into any web page to show the nutrition facts for a food:
Thanks to all the folks who have written in with feedback and suggestions.  Many small tweaks have been made to enhance quality of the site. Many people felt uncomfortable entering in their birthdate. I've dropped the 'date' from the nutritional target wizard, and now it only asks from your birth month and year. Hopefully this […]
This little startup is, as evident by this blog, a fairly open venture. It is open in the sense that we will openly discuss a lot of the behind the scenes development and business ideas. I think it's a more interesting model to follow than a traditional closed and secretive one. I'm not worried about […]
Some recent changes in the UI have freed up around 50 pixels of vertical space from the header. I got ride of the built-in GWT DecoratedTabPanel and replaced them with a custom set of tabs that live up in the header. This reduces the vertical space wasted by the tabs, by sharing them with the […]
Well, I've been in a deep-coding mindset the past two days and a lot of progress has been made. I'm using an awesome developer service called bitbucket to host my code. It's a mercurial source control management system complete with a nice bug tracker and wiki tools. Looking through the past two days of commits, […]
I started coding a web version of CRON-o-Meter over a year ago. At first it was just to experiment with the GWT framework. I let development sit dormant for months at a time. Occasionally, I'd find a lazy sunday to pick it up a work on it for a bit, but inevitably I would get […]