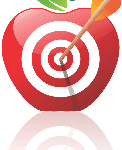 Cronometer: The Nutrition Super Tracker The USDA will no longer offer food and physical activity tracking through SuperTracker, leaving current users looking for an alternative. Cronometer has garnered a reputation with fitness and nutrition experts as the most detailed and flexible nutrition tracking software available. Find out how Cronometer compares with SuperTracker and how to […]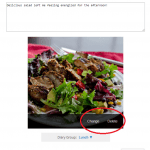 You asked, and we delivered! Our Gold and Pro subscribers can now add images to notes in the diary! We love getting feedback on what our user base is looking for, and this was one of the most sought-after features – we have a couple of big ones coming soon too, so keep an eye […]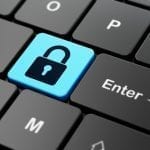 Brian here, CTO at Cronometer.com. In light of recent events at MyFitnessPal, I thought it would be good to let you know our approach to security at cronometer.com. As fun as it would be to bash a competitor when they are down, this will not be an article bashing MFP. They appear to be responding […]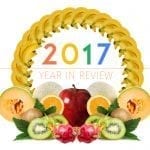 We're wrapping up a pretty huge year for us here at Cronometer. We're still a relatively small company, but 2017 saw a lot of growth in our business. Our customer-base grew nearly 100% over last year, and we passed a major milestone in March, getting our one millionth signup!  We added 4 new full-time […]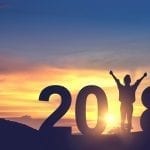 Another guest post from Susan Macfarlane, a Registered Dietitian Nutritionist utilizing cronometer.com to help run a busy private practice in Ontario, discussing the challenge of new year's resolutions. I love setting New Year's resolutions. The chance to start fresh, turn over a new leaf, and create habits that help me become the best version of myself […]
My name is Siphiwe Baleka and I am the Founder of Fitness Trucking. Changing The Culture Of The Unhealthiest Occupation Fitness Trucking was founded in order to revolutionize the transportation industry by creating a culture of fitness within it. My goal is to take the unhealthiest occupation in America, and make it a model for […]
I'm Susan Macfarlane and I'm a Registered Dietitian Nutritionist running a busy private practice in Canada's capital of Ottawa, Ontario. I'm also a nutrition contributor at cronometer.com, where I answer all your nutrition and health-related questions in the forums. This is my second blog post on cronometer.com If you've ever tried to lose weight in […]
I'm Susan Macfarlane and I'm a Registered Dietitian Nutritionist running a busy private nutrition practice in Canada's capital of Ottawa, Ontario. I'm also a nutrition contributor at Cronometer, where I answer all your nutrition and health-related questions in the forums. In my practice, I am an expert consultant on vegan and vegetarian diets, and specialize […]
Sugar Alcohols We've now added support to track total Sugar Alcohols (polyols) in the carbohydrate breakdown on your cronometer.com account. Please note we only currently have data for this in some of our whole foods database. By default they are not tracked as a target in your diary, but you can enable this on the […]

What's up with vitamin A and cronometer.com? I have one lousy small carrot and I am at 278% of my daily requirement for vitamin A. Is that correct? And to add to it all, vitamin A is supposedly toxic at high doses. First, it is correct, and in this blog I will address what is […]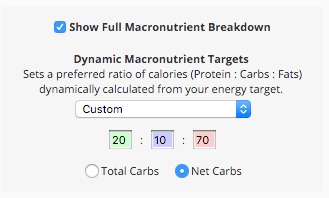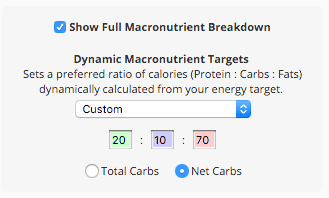 On the diary page below where you put your foods eaten for the day, you will find the calorie summary box. By clicking on the gear icon on the top right of the box, you will get an expanded version of the calorie summary section. At the bottom right you will see the dynamic macronutrient […]

In this blog we will discuss the new change to Cron-O-Meter, dynamic macronutrient targets and what the targets in the dropdown menu (zone, paleo, ketogenic, LFRV) mean and resources for you to learn more on their specifics. On the diary page below where you put your foods eaten for the day, you will find the […]
cronometer.com turns 1 year old today!
There are a few hidden features we'd like to take a moment to point out for you power-users. In the diary, you can now multi-select entries by shift-clicking the items. This will filter the nutrition summary below to show totals for just your selection. This is very useful if you want to see how a particular […]
By request, we are pleased to note that we now also accept Bitcoins for subscriptions. We'll accept payment in BTC at the 1 day weighted average price.   If interested, email us for further details. We've officially done one bitcoin transaction so far, and are proud to support this new digital currency.
Today we are announcing a new premium subscription version:  CRON-O-Meter Gold. For Gold subscribers, we can offer CRON-O-Meter advertisement-free. We also offer priority support, new chart and analysis options, food sharing (for couples), and will be offering subscribers early access to our android mobile app. Gold subscribers get some new analysis options in place of […]
Having a large database of high quality food items is crucial  for a tool like CRON-O-Meter to be useful. It currently has over 8000 items from the USDA public database. However, this database is missing many commercial products and fast food items. Today we've rolled out a new feature: The ability to publish your custom […]