If you're new to Cronometer let us be the first to say – welcome aboard! We are thrilled to have you and we feel like we've created the perfect app to help you reach all your goals!
Because using a new app can occasionally be confusing we created a checklist of ways to maximize your Cronometer use so you can reach your goals more easily in less time!
We want you to reach all your goals and we'll celebrate your successes along the way!
If you have Apple Health (this includes Apple Watch), Google Play, FitBit, Oura, Garmin, Polar, Withings, Qardio or Strava make sure you connect your device to Cronometer for seamless integration!
Learn how to sync your device on:
The same functionally you love on your computer is also available on Cronometer! The options with copy + paste are plentiful here; copy and paste single items, meals or the entire day to make logging a breeze!
How to copy single items:
Swipe right on a diary item to to reveal the settings menu.

Choose Copy from the action menu.
Here is how to copy a whole day:
Tap the menu in the top right.

Choose copy current day or the previous day from the action menu.
Are you a Gold Subscriber? Yay! Gold Subscribers have access to Diary Groups meaning they can organize their diaries into different meals. Name these whatever you would like and even add a header for biometrics or exercise (or both)! What else can you do with these besides just keeping things organized?
We are so glad you asked!
Create Recipe from group 
Use this option to bring you to the recipe editor pre-populated with the group's food items. This will not change those items in your diary to a recipe but will save a recipe of those items for future use.
Copy
Copy The entire Group. Paste these by selecting the three dots in the top right corner of your chosen day/group and selecting Paste.
Show Nutrition Summary
Shows you the Nutrition Breakdown for that Diary Group.
Delete All 
Delete all of the items in the selected group.
Upgrade to Gold today so you can get sweet features like this one, plus custom charts, biometrics, timestamps, fasting timer and more!
4. Log foods from the NCCDB
How do you get the most nutritional info from Cronometer?
Perform text-based searches for your whole foods, then choose generic options from the NCCDB database! This way you will get more comprehensive and accurate nutrient profiles – which means you're going to have a clearer picture of what is going into your body!
If you're following any kind of diet that requires any kind of customization – Keto, Vegan, 30 Bananas a Day, or managing an illness that requires paying attention to certain nutrient levels – then we recommend checking your targets!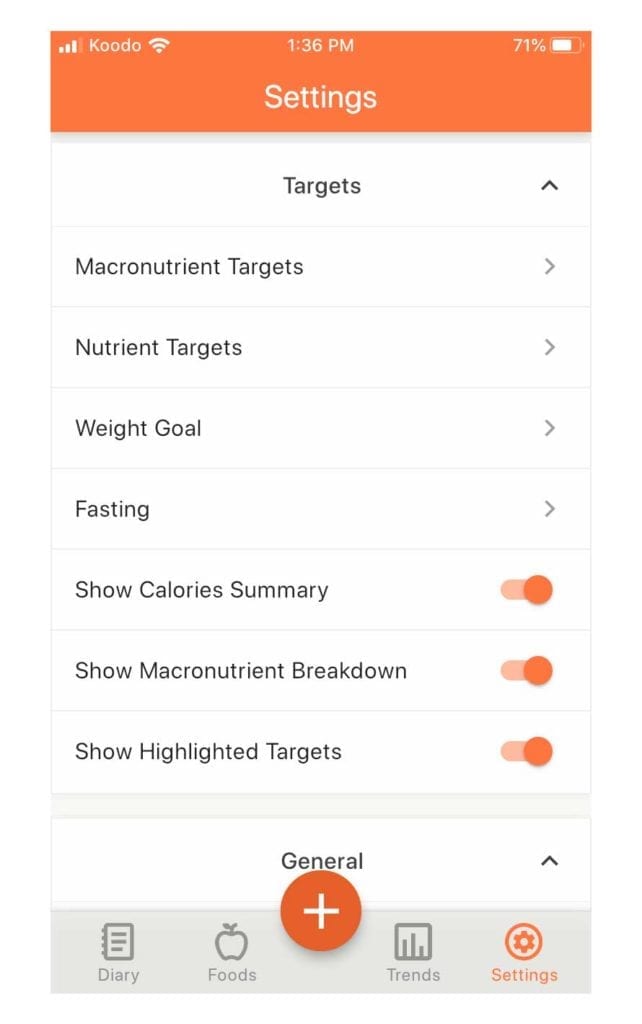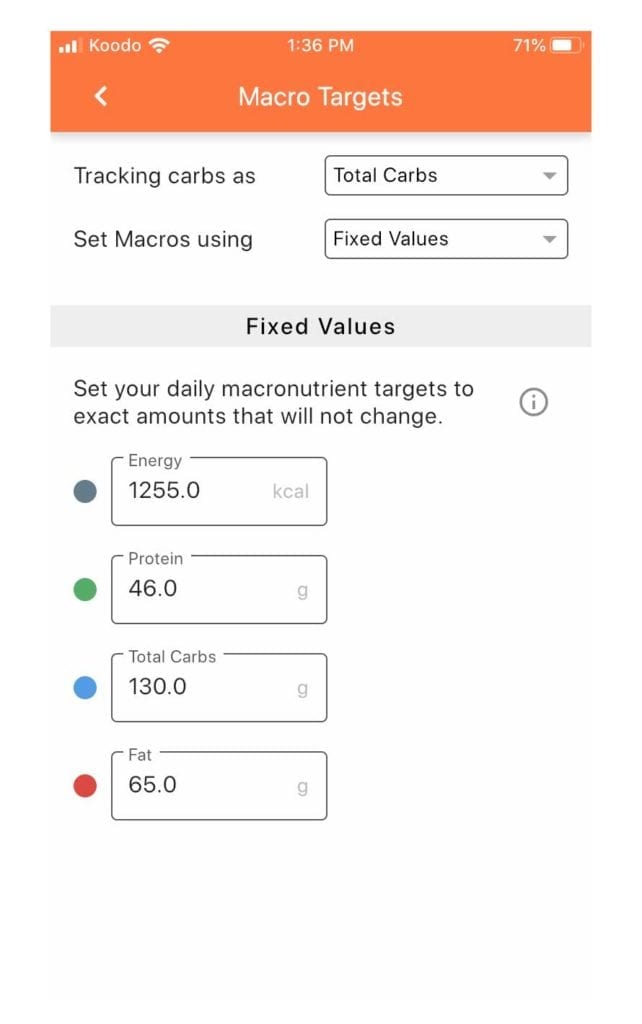 There are a couple of different choices for setting macronutrient targets:
Use Fixed values if you would like to input custom nutrient gram values directly in the fields.
Use Macro Ratios, to dynamically calculate your macronutrient targets to achieve the ratio of macros based on your calorie budget.
Use Keto Calculator if you are following a Ketogenic diet. Cronometer will dynamically calculate a maximum protein target based on your lean body mass, a maximum carbohydrate target and set the remainder of your calorie allowance to fats.
Cronometer is to be seen as a tool to track consumption and all targets we have set by default are not for everyone. If you have different needs you are welcome to make the changes based on your healthcare professional's recommendation or personal preference.
Can you believe we live in a world where you can scan a barcode on a food packet from your device and then the nutrition comes up automatically? Wow! Is it 2020 or 2030?
What is even more wizard-like? That if we don't have the food Cronometer can read the label and input the nutrition information for you. That's right… it can read the details and enter the numeric values so you don't have to!
If a food isn't in our database, you can still create a custom food with the barcode scanner so you can begin tracking it right away.
We're definitely living in the future over here! You can access the barcode scanner by pressing the orange circle with the + in it and then Scan Barcode. You can learn more about the Barcode Scanner here.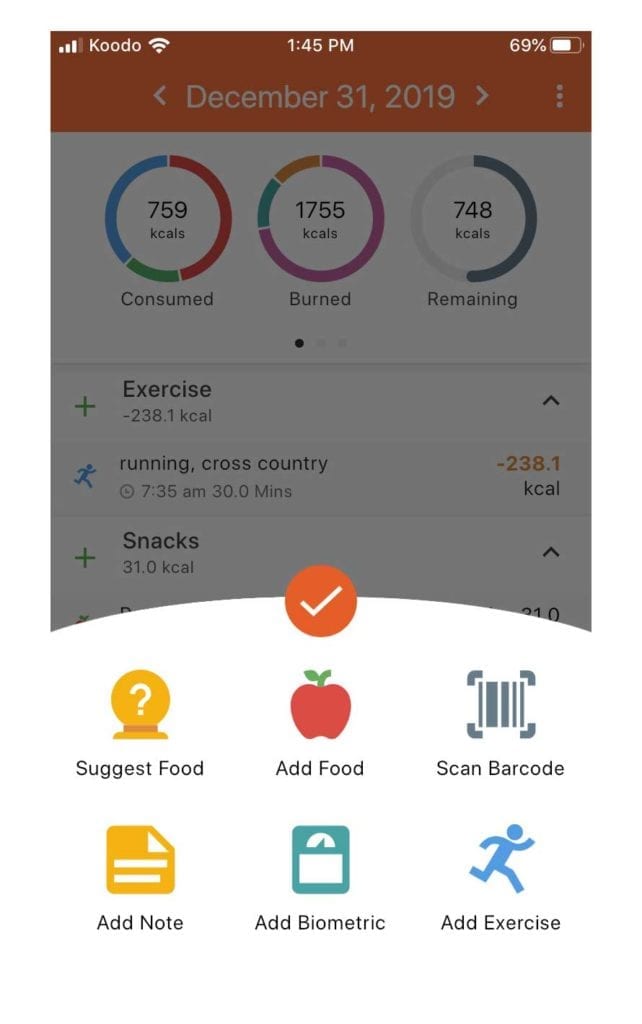 We know this is listed at the bottom, but that doesn't make it any less important than the other 6! In fact it's one of the things we love most about Cronometer – the community! We have so many people who love tracking their nutrition with our app and who also love sharing their Cronometer knowledge with other users… if you have questions check out our Facebook Community or our awesome Forums!
As always if you need any assistance please shoot us a message to support@cronometer.com! Our staff is always here and happy to help!