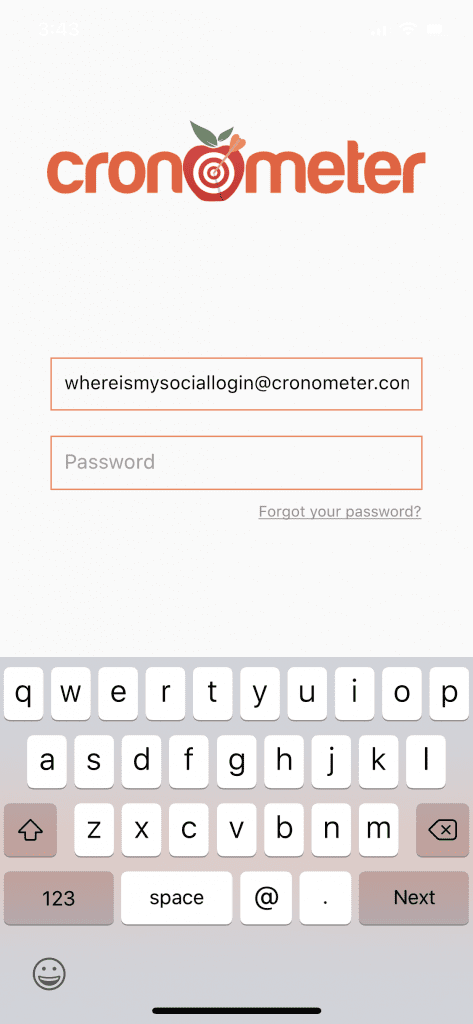 You might have noticed that with the new look of the app the ability to login through social channels is gone.
We know it might seem like an inconvenience initially but removing this option came after careful consideration. A few of the benefits that helped us make this decision are:
with the challenging world of online security and ever changing data sharing policies, we wanted to be true to one of our core values of Cronometer – privacy and user control of your data is paramount.
removing the social login feature allows seamless development of new features
What does this mean for you?
Hopefully not much!
Upon sign in you would simply log in with the email address you initially signed up with – and don't worry your data will still be there! Forgot your login details? Message us at support@cronometer.com if you need any assistance!