April 16, 2016
New gold features: printable full reports & oracle updates
We've just rolled out some updates for our gold subscribers here at cronometer.com!
A new 'Full Report' section under the Trends tab lets you customize detailed reports for printing that can include your nutrition summary, charts, and diary information. This is a great feature if you need to take a summary of your data to your doctor or dietician.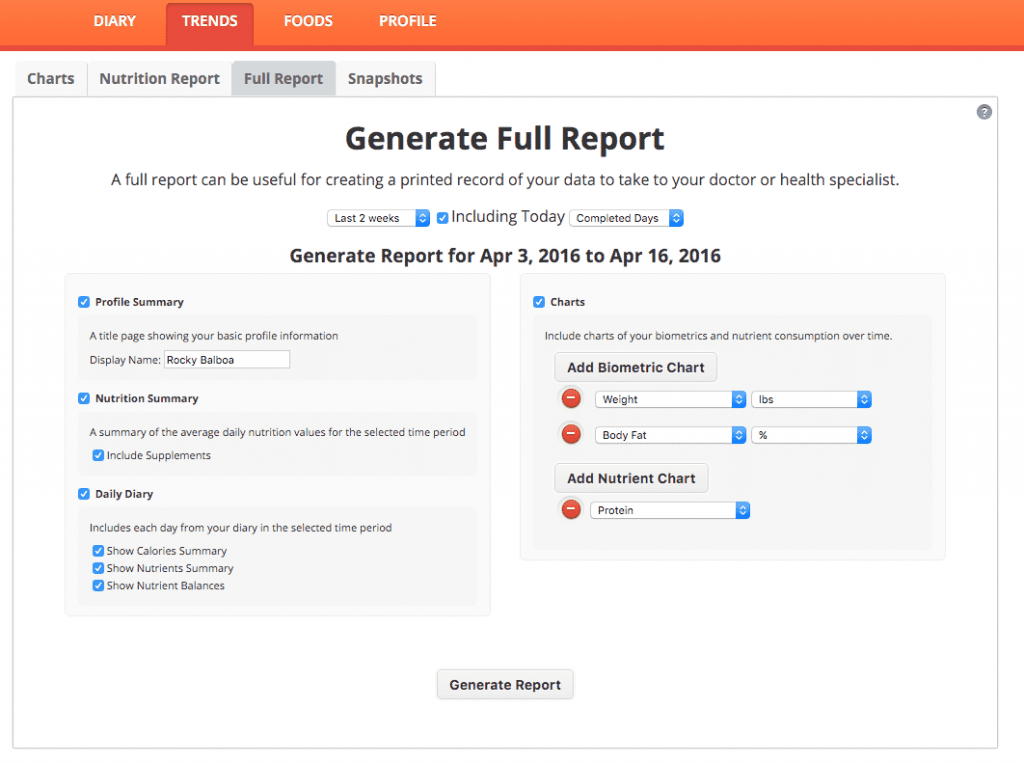 We've also improved the nutrient oracle feature. You can now multi-select any group of food categories instead of just one at a time, and in addition we've greatly improved the speed of the queries.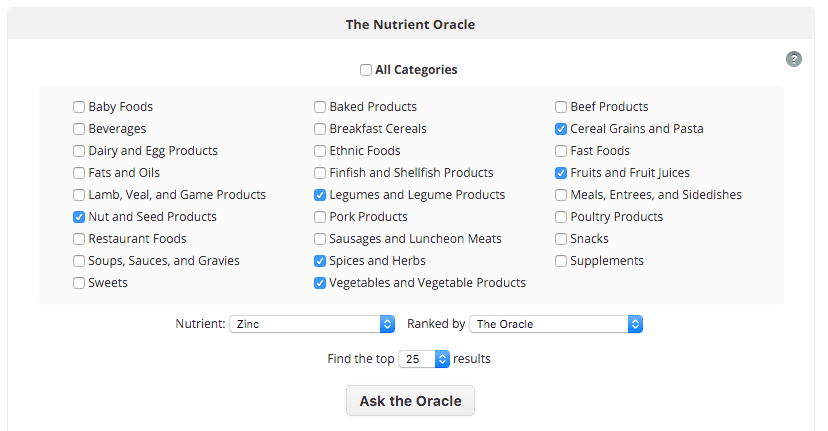 As always, please email our support team with any questions, bug reports, and feedback.