October 26, 2017
The Nutrient Oracle: Food Suggestions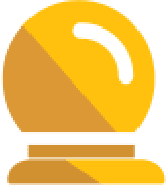 We've just rolled out an exciting new feature for our Gold subscribers that extends the Nutrient Oracle to be able to suggest foods to eat.
Now, when you've logged your breakfast and lunch, and you're scratching your head about what to make for dinner, you can ask the Oracle and get some ideas that will help you complete out your day.
Our new recommendation engine will scour our database for the foods that will best match your remaining nutrient targets for the day. It will suggest the foods that help complete your unfulfilled targets, while also attempting to match your macro-nutrient goals, and not go over any limits.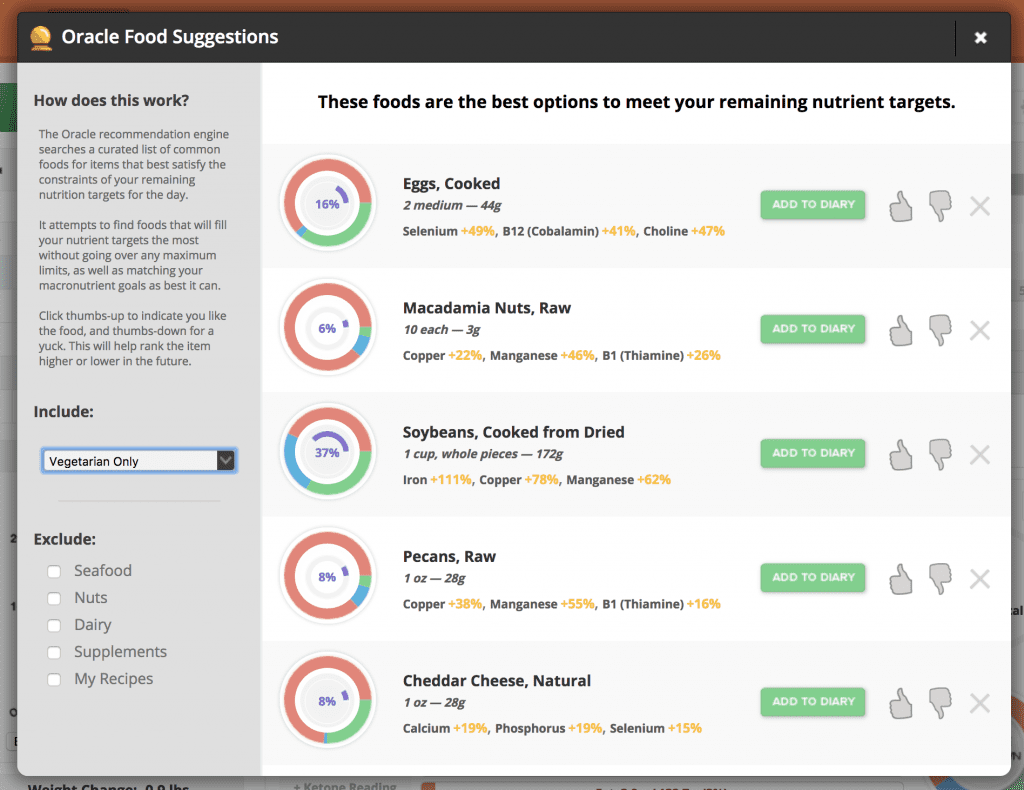 We've also added several options to help filter results for Vegetarian, Vegan only foods, and a way to filter out seafood, dairy, or nuts.  In addition to these filters, you can also 'like' or 'dislike' suggestions to help it rank foods higher or lower in the future. So if you see a suggestion that makes your stomach churn, you can click the thumbs-down and give it a 'yuck!'.
The suggestions can be accessed from the Nutrient Targets section of the Diary, just above the hi lighted nutrients section. Click the 'Suggest Foods' button there to bring up the top five best scoring foods.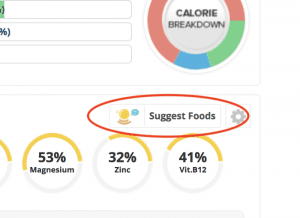 We are launching this on the web version only to begin with while we collect feedback and it will be rolled out in future mobile app updates within the next few weeks. Have a play with it and let us know what you think!