February 9, 2015
Recent changes to the Calories Summary & Nutrition Targets
About a month ago we released our new Calories Summary widget and we got lots of feedback, both positive and negative. We're making a few small changes today that incorporate some of that feedback, as well as fix a few minor bugs.
We've moved the full macronutrient breakdown into the Calories Summary, instead of having it as part of the Nutrient Target Section. We feel this is a more logical place for it to live, and clearly separates nutritional targets from calorie and macro targets. You can now choose to show/hide the calories breakdown, macro tracker, and weight goal, or show all three like in this screenshot: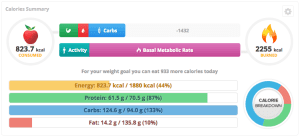 We've also moved the settings for your preferred macro nutrient ratio into the settings panel for the Calories Summary.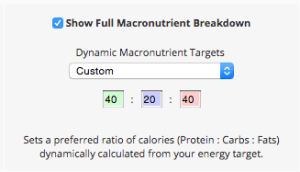 We've added a third color to the nutrient targets. Bars are amber when you have less than your minimum, red when you are over your maximum, and green when you are in between.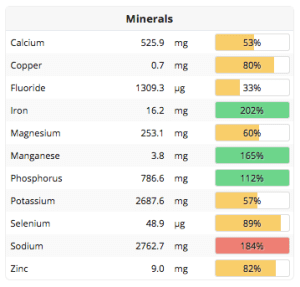 For gold users, we've updated the visual design for the nutrient balance section.