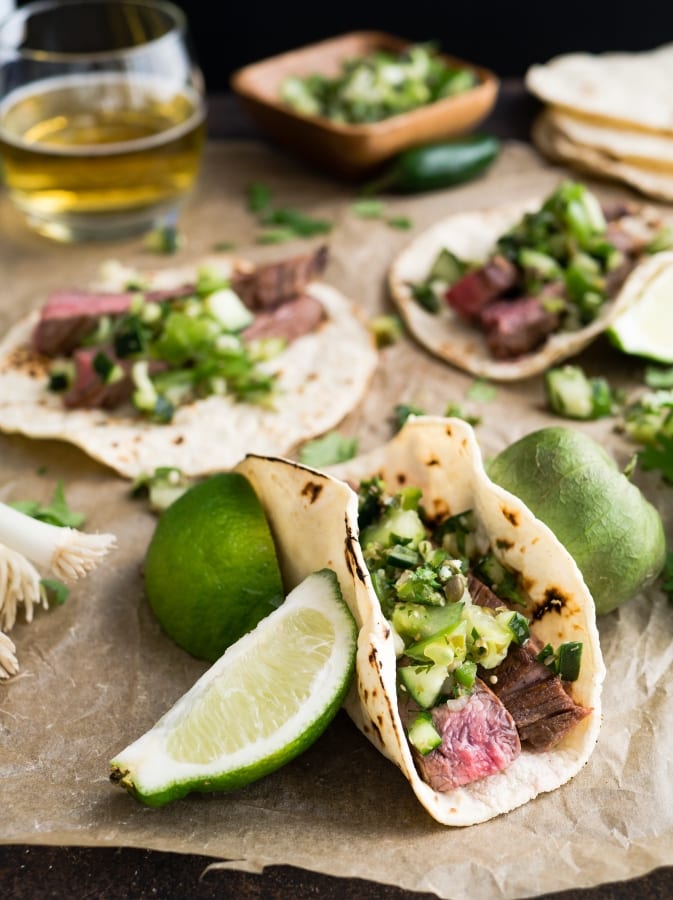 Vegan
Vegan's rejoice! This Crunchwrap Supreme is absolutely loaded with flavour, abundant with micronutrients and has an oh-so satisfying crunch.
---
Vegetarian
Roasted Vegetable Tacos with Chimichurri are the name of the game for this week's vegetarian fare. This recipe is from one of our favourite food bloggers so you know it's going to be good!
---
Keto
There is something so simple and classic about a BLT sandwich. Ditch the bread and grab some lettuce leaves to turn this favourite ketogenic.
---
Gluten Free
No fork required for this salad! Create a delicious Caesar Salad… then conveniently tuck into a gluten free wrap for portable perfection!
---
Gold Users Access to Recipes
We have created a place for Gold Users to access these recipes! Use our "Add Friend" feature by adding recipes@cronometer.com as your friend to add these to your diary.
How To:
Gold users can add friends to share custom foods and recipes with. Select Add Friend to invite a friend to exchange custom foods and recipes. You can find your pending friend requests in the list. Once accepted, you can search for one another's custom foods and recipes. Click the Delete icon in the list to remove a friend you are currently sharing with.
Access our User Manual for further instructions about the Add Friend feature here.
Sharing with a friend only allows you to share custom foods and recipes. This will not allow your friend to view your diary or other personal information.