March 5, 2017
Report issues with foods
With millions of food products on the global market, keeping our database here at cronometer.com complete and correct is a big job. We're working on some major projects to improve our curation abilities, and today we've rolled out the first of these improvements. We're making it easier to report issues with our foods so that our curation staff can review and amend any errors and omissions.
On the web version, if you open a public food in the food editor (on the Foods tab) you can select 'Report Issue…' from the food editor action menu: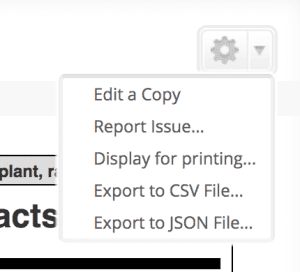 This will bring up a dialog where you can explain the issue and attache photographs of the label as evidence for our curation team to review.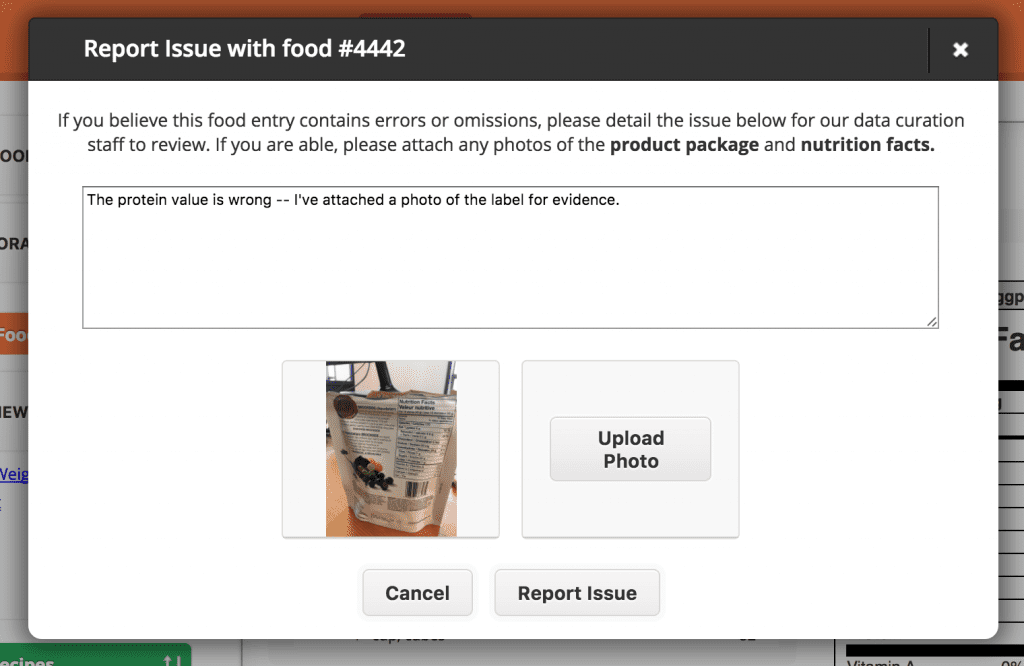 This new feature, along with some great back-end tools to streamline curation tasks, are part of our long term solution to keeping on top of the ever-changing food product landscape.
We'll be rolling out this feature to our mobile apps in the near future as well.
With the help of our community, we intend to build and maintain the best and most accurate food and nutrition database on the market!