December 14, 2014
We now support Fitbit devices

We've just launched support for fitbit devices. If you own a fitbit device you can now sync your fitbit data to your cron-o-meter diary.
We can currently import your weight and body fat % (If you own the Fitbit Aria wireless weight-scale), and your hours of sleep and activity (from fitbit wristband devices).
To up Fitbit sync just go to the 'Profile' tab and scroll to the bottom where there is a section for 'Devices':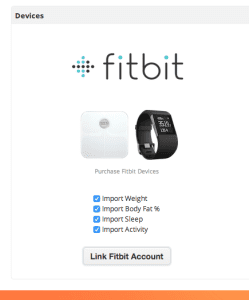 Click the 'Link Fitbit Account' button to authorize cronometer.com to sync with your fitbit data: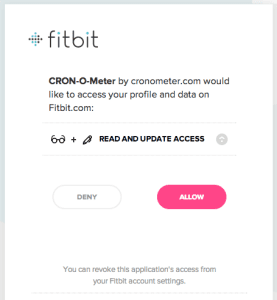 Click 'Allow' when prompted by fitbit, and you will be taken back to your diary where your fitbit data should start to magically import into your diary:

It's that easy!
You can purchase compatible fitbit products here: