Join our small team in building the world's best nutrition and fitness software. Come work and play in Revelstoke BC, Canada, where a world-class ski resort, biking and hiking trails, and glacier-fed lakes are just minutes away.
Our flexible work schedules means you'll be getting fresh tracks on all the powder days (chairlift meetings are a thing, right?) and days in the great outdoors when the sun is warm.
You would make an ideal team member if: 
You're into living the small-town, mountain lifestyle.
You're passionate about our mission to empower people to make informed decisions on their health & wellness.
You can demonstrate the skills and talent we need to continue improving our products.
Other perks include full health & dental benefits, free snacks and drinks, sit/stand desks, beanbag chairs, couches, games nights, backcountry hut trips and great teammates!
Never heard of Revelstoke before? That's okay! It's an idyllic mountain town nestled between the Selkirk and Monashee mountain ranges, along the Columbia river. Revelstoke is in between Calgary, AB, and Vancouver, BC, on the Trans Canada Highway. Like to know more? Visit Tourism Revelstoke's website.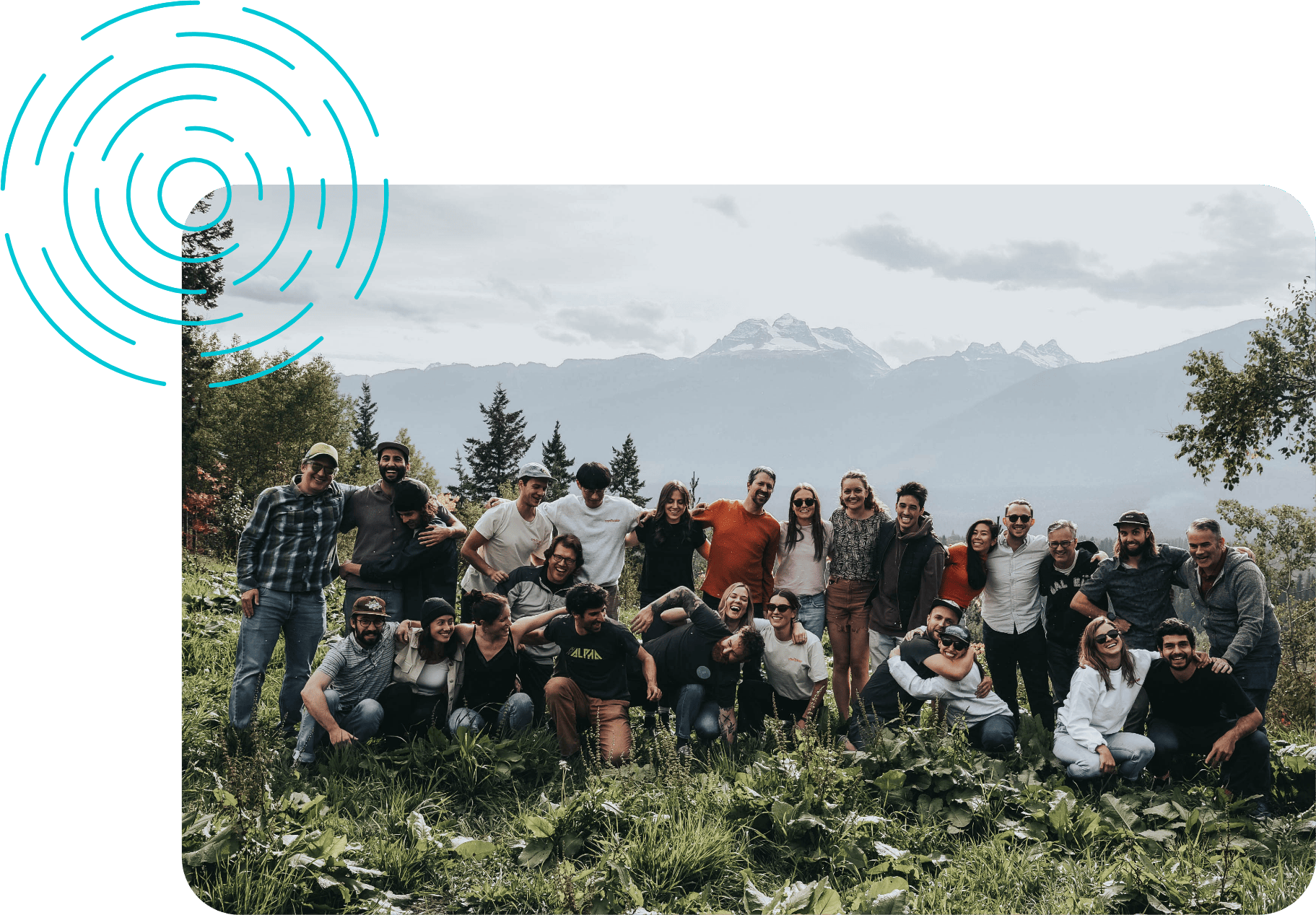 These positions are open to Canadian residents / Canadian work-permit holders. Applicants must be willing and able to relocate to Revelstoke, BC.
We are committed to equal employment oppurtunity regardless of race, colour, ancestry, place of orgin, family status, marital status, physical disability, mental disability, sex, age, sexual orientation, gender identity or expression or political belief.
We are committed to building an inclusive welcoming environment in which to thrive where everyone feels like they belong.
Cronometer is looking for a Marketing Coordinator to join our team in stunning Revelstoke, Canada. Cronometer exists to build the world's best software for people and professionals to manage their nutrition and optimize their health.
Working for Cronometer means coming to work every day in your favourite mountain town with a crew of intelligent peers, having the freedom to get a little nerdy, and being able to do all the fun outdoorsy things that drew us to Revelstoke in the first place. If you love problem-solving, collaborating with super-fun (but kinda nerdy) workmates, nutrition and health, and being part of a rapidly growing company, please read the post below and apply.
Please note that our company culture is very special to us. To foster this collaborative atmosphere, we would prefer if you to join us here in Revelstoke (so we can ski, ride, and hang out together) but are open to remote too.
What you will be doing:
Designing and creating digital content to be used on our social media channels, in digital advertising, app stores, email campaigns.

Assisting the Content Marketing Manager with communications to users via email, in app messages and push notifications using our marketing automation platform, Braze.

Writing and publishing new blog posts, and updating existing posts.

Responding to app reviews, comments, threads and DM's on social media.
Assisting the Community Marketing Manager with scheduling and posting on social media.

Writing and distributing press releases and app release notes.
What you bring to the table:
1 -3 years marketing experience

Comfortable using most social channels and/or social media management platforms
Experience using WordPress, Cision, Braze, Adobe programs (XD, Indesign, Illustrator) considered an asset

Basic HTML knowledge considered an asset

Pro-active, professional, motivated, organized and a responsible person with excellent interpersonal and communication skills

Proficiency in English, with strong written and verbal communication skills

Comfort with technology, and interest and aptitude for learning new tools
Ability to work in a team-orientated, fast-paced environment

Attention to detail

Eligibility to work in Canada
Compensation and benefits:
$45,000 – 50,000/year base salary + employee bonus program
Comprehensive health and dental benefits

3 weeks paid time-off per year

Mobile phone + phone plan

Fitness device rebate

Flexible schedule and work from home options
What else:
We are passionate about building a quality product and helping people. Cronometer is the most accurate, comprehensive nutrition tracking app on the market. Unlike our competitors, our nutrition data is curated from verified, accurate sources. We aim to provide a complete solution – no matter what diet you choose to be on.

We encourage and support further professional development with access to select online learning platforms and company-funded courses. We also host a monthly staff 'Book club' to discuss a work-related piece of media!

We have a newly built office space in the heart of downtown Revelstoke, providing everything you need to succeed at work, plus the added benefits of snacks, coffee, kitchen space, a back patio, and lots of plants! Working from home is always an option but we'd prefer it if you could spend most of your time here in the office to collaborate and connect!

We love Revelstoke and financially support our community! Get involved in our community philanthropy program to help guide Cronometer's decision making process to contribute to causes we feel passionate about!
We like to have fun! While we still put in our 40-hour work weeks, we love to use our flexible schedule to make the most of powder days, get some sun in the dark winter months or plan midweek overnighters to beat the crowds in the mountains!

We periodically host events you can get involved in too! Our annual all-hands week brings our remote staff into town every fall for team bonding, planning and goal setting. Come to our Christmas party, happy hour patio bevvy's, board games + pizza nights, movie nights, and more!

Outside of work hours, you can also find us hanging out with our colleagues, mountain biking after work, or heading out for a lunchtime yoga class, an early morning cross-country ski, or just out for a friendly coffee! We've worked hard to create a culture we love to be a part of here at Cronometer, and are excited to keep growing and changing with our new staff members' interests!
How to apply:
Send us an email at jobs@cronometer.com with your resume, as well as a note about how your interests, skills and experience make you a great fit for this role.
We are not actively looking to fill other roles at present, but are always on the lookout for amazing talent to join our team. 
If you feel this is you,  send us an email at jobs@cronometer.com with your resume and we'll get in contact if we have anything in the future.