Join our small team in building the world's best nutrition and fitness software. Come work and play in Revelstoke BC, Canada, where a world-class ski resort, biking and hiking trails, and glacier-fed lakes are just minutes away.
Our flexible work schedule means you'll be getting fresh tracks on all the powder days (chairlift meetings are a thing, right?) and days in the great outdoors when the sun is warm.
You would make an ideal team member if: 
You're into living the small-town, mountain lifestyle.
You're passionate about our mission to empower people to make informed decisions on their health & wellness.
You can demonstrate the skills and talent we need to continue improving our products.
Other perks include full health & dental benefits, free snacks and drinks, sit/stand desks, beanbag chairs, couches, games nights, backcountry hut trips and great teammates!
Never heard of Revelstoke before? That's okay! It's an idyllic mountain town nestled between the Selkirk and Monashee Mountain ranges, along the Columbia River. Revelstoke is in-between Calgary, AB, and Vancouver, BC, on the Trans-Canada Highway. Like to know more? Visit Tourism Revelstoke's website.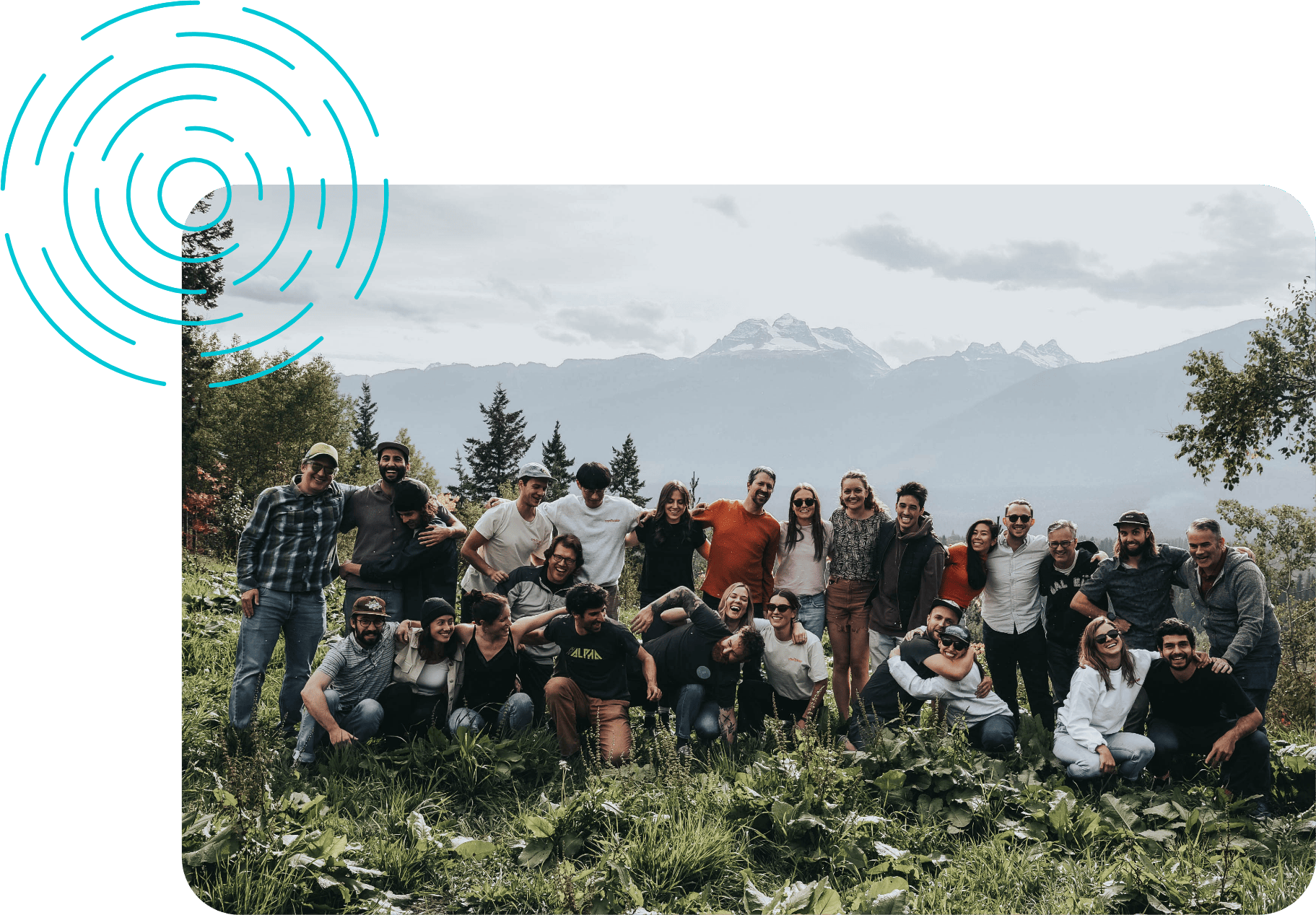 These positions are open to anyone eligible to work in Canada. Applicants must be willing and able to relocate to Revelstoke, BC.
We are committed to equal employment opportunity regardless of race, colour, ancestry, place of origin, family status, marital status, physical disability, mental disability, sex, age, sexual orientation, gender identity or expression or political belief.
We are committed to building an inclusive, welcoming environment in which to thrive where everyone feels like they belong.
Software Developer — Server/Web Team
Cronometer.com is looking for an experienced developer to join our team in Revelstoke. Our ideal candidate is skilled across the full stack, self-motivated, good at multi-tasking, and a demonstrated team player. You will be developing and maintaining our backend systems, web and API for mobile applications. This requires both excellent server-side programming skills (Java, SQL, AWS) as well as solid front-end UI development skills (HTML/CSS, Javascript, Flutter/Dart, iOS, Android). We want to find a great fit with someone who wants to live our mountain lifestyle, has a passion for our mission to empower people to make informed decisions on their health & wellness, and can demonstrate the skills and talent we'll need to take our products to the next level.
Responsibilities
Writing clean, high-quality, high-performance, maintainable code
Develop and support software including applications, database integration, interfaces, and new functionality enhancements
Coordinate cross-functionally to ensure project meets business objectives and compliance standards
Support test and deployment of new products and features
Participate in code reviews
Qualifications
At least 2 years professional software development experience
Previous experience developing web, mobile web, applications
Experience with Java, Javascript, SQL, HTML/CSS, Dev-ops
Experience with version control (git, hg, etc…)
BSc. or Equivalent in Computer Science fundamentals
Nice to haves
Interest or knowledge in nutrition and fitness
Experience writing web applications in GWT
Experience writing mobile applications in Flutter
Experience working with Python
Machine Learning / Data Science Skills
Compensation
Salary Range $70 – 120k depending on experience level.
Summer & winter bonuses based on company performance
Company Phone, Laptop
Extended Health & Dental group benefits plan
Flexible work schedules
Fun, well provisioned office (Snacks, drinks, beanbag lounge, sit/stand desk, etc…)
We are not actively looking to fill other roles at present, but are always on the lookout for amazing talent to join our team. 
If you feel this is you,  send us an email at jobs@cronometer.com with your resume and we'll get in contact if we have anything in the future.