Why Healthcare Professionals Should Use A Nutrition Tracking Software
If you are a Health Coach, Nutritionist, Registered Dietitian or even a Personal Trainer, here are a few reasons why you should start thinking about using a nutrition tracking software, like Cronometer Pro, with your clients.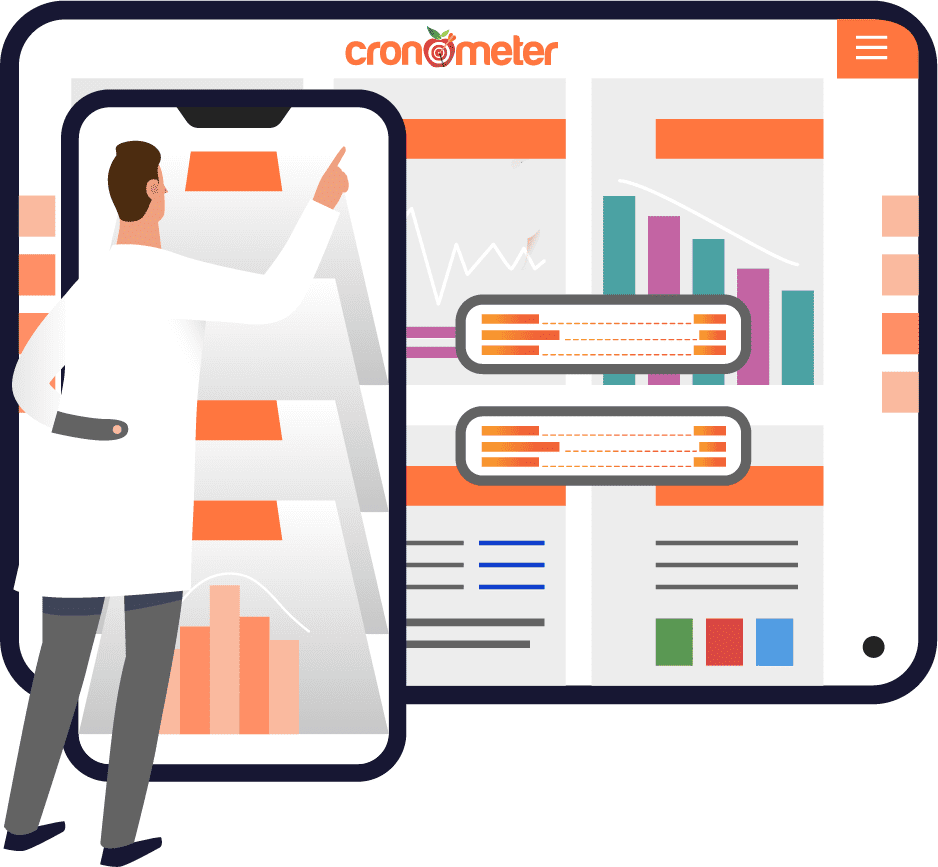 1. It Makes Your Life Easier
There are good reasons behind the world moving from pens & paper to a more digital existence. For starters, it's quick and easy! Cronometer Pro allows you to view each of your client's nutrition data in one place. Easily add clients, analyze their macro and micro nutrients, share recipes and communicate with them via a chat window, all in the platform.
"It has been so nice to have all my clients in one spot, and easily switch between clients or even switch between my client list or my personal food diary. It's so easy to access, so if someone has a question I can get them answers very quickly. The desktop version is AMAZING and I love doing Loom videos for clients going over their food logs!"

- Alex Marshall, Nutrition Coach & Cronometer Pro User
2. Increase Client Adherence
Clients track their nutrition using the the Cronometer app, which gives them full access to their own nutrition data. Often, clients will start to get curious, be motivated to hit their targets and be more engaged with their nutrition information. For those working with clients who may have a history of ED, Cronometer Pro also has the ability to withhold certain information from the client. 
In a small survey of 35 Cronometer Pro users, 13 of them mentioned that they continue using our nutrition tracking software because it increases client adherence.
"My clients love being able to see micronutrient data, which I think keeps their motivation high. The macro bars are also inspiring."

- Aaron Day, Nutritional Therapist & Cronometer Pro User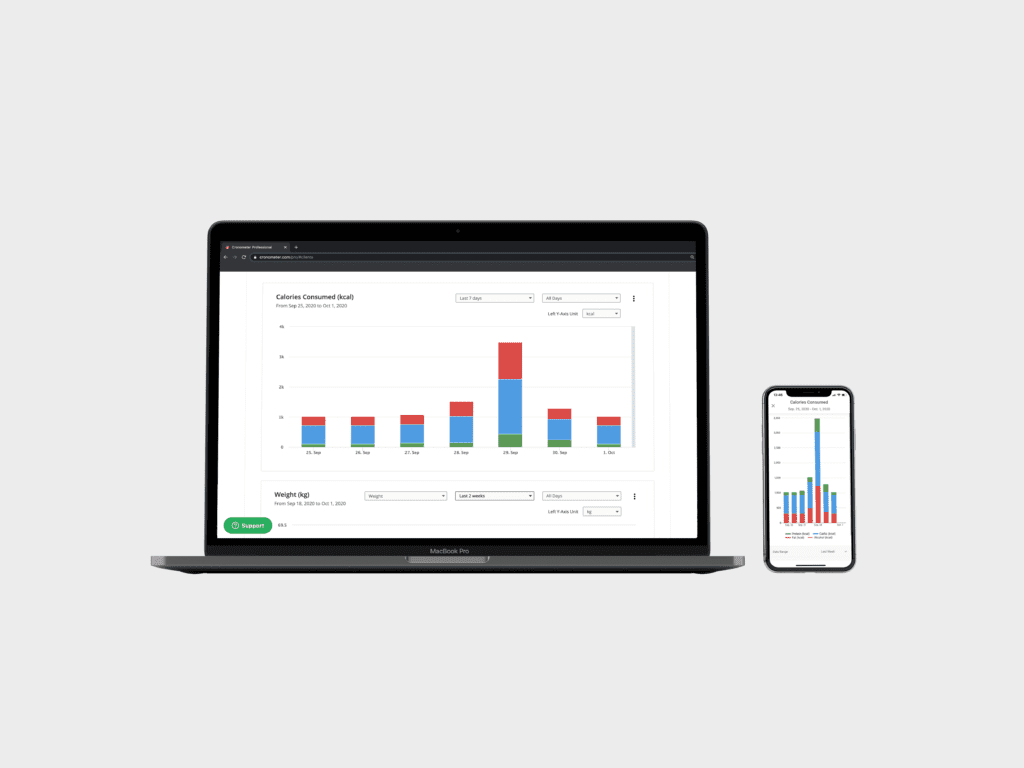 Cronometer has built its rock solid reputation in the healthcare industry by being the most accurate nutrition tracking app on the market today. You can rest assured that you're getting the best data because we do not allow our users to submit food entries into our database unless it is a branded item and even then, the submission is checked over by a staff member before being made available to the public database. Any generic food entry, like a chicken breast, is using nutrition information from trusted lab-analyzed sources like the NCCBD or the USDA. 
We're trusted by institutions across North America including universities, hospitals and space programs. 
"Cronometer Pro has been super helpful for clients, as the app allows for specific customization with macro targets, and what to show or hide to ensure clients aren't overwhelmed. The database of foods is growing which is really good, and so much more accurate than MFP."

- Aaron Day, Nutritional Therapist & Cronometer Pro User
4. Improve Chances of Seeing Better Results
By improving client adherence (reason #2 for using a nutrition tracking software), you also increase the chances that your clients are going to see positive results. It's no secret that food journaling can have a great impact on behavioural changes, so increasing adherence will naturally improve results. In a small survey of 35 Cronometer Pro users, 11 of them mentioned that they continue using our nutrition tracking software because their clients see greater success in reaching their goals while using the app. 
5. Look More Professional
Help your clients see you as the professional that you are! By ditching glitchy spreadsheets or eliminating paper food diaries, you can add an extra touch of professionalism to your practice. 
When you sign up for Cronometer Pro, you are added to our directory that over 5.5 million Cronometer users have access to. Get discovered by a community of potential clients who are already invested in their nutrition and interested in tracking their meals.  
More about Cronometer Pro
Cronometer Pro is a nutrition tracking software for healthcare professionals starting from just $24.95 USD per month. If you're ready to start seeing the benefits this type of software can provide, start your free 30 day trial today.