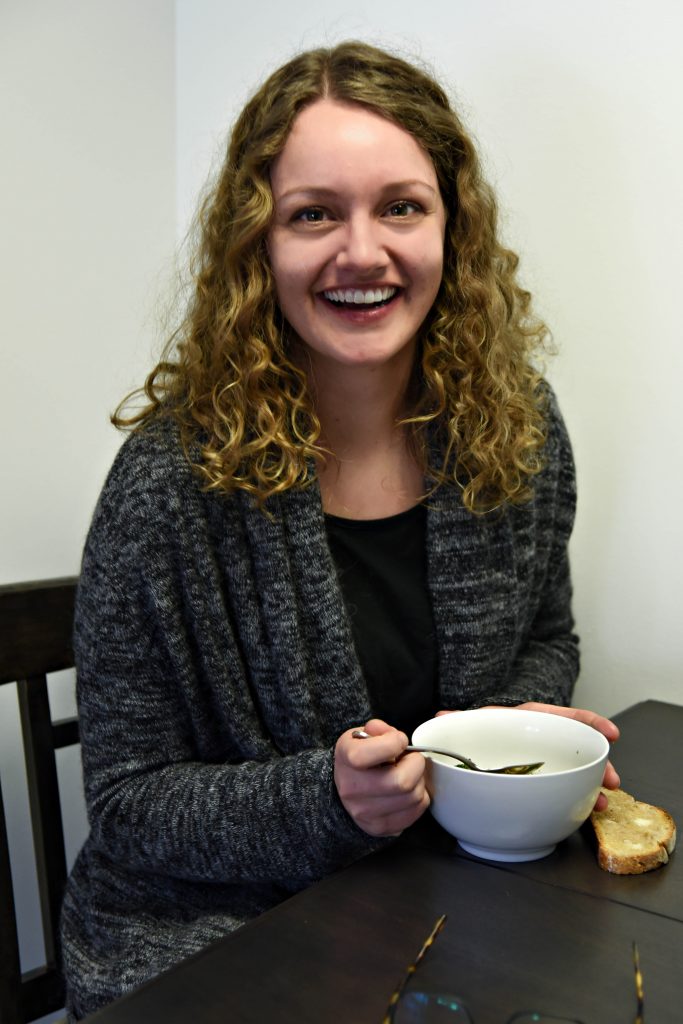 1. What kind of diet do you follow? Why?
I follow the Cook-Eat-Ski-Sleep-Veggie diet in order to maintain my mental and physical health. To spice it up, I'll add in some yoga and biking as well. I try to find a balance between food and activity while eating seasonally and vegetarian.
2. What are the trials and tribulations of following this diet?
I do not structure a diet, and as a result can sometimes get a bit off track. Because I don't pre-plan meals and diet, I can sometimes get into a rut and end up eating popcorn for dinner, however, my need to cook and need for fresh greens usually wins out before too long. Living in Canada does pose some problems to eat vegetables in season in the winter, but there are options through local growers and supplementing with imported fruits and vegetables.
3. What do you love about it? Have you achieved your desired results?
I feel very privileged to have grown up in a family that taught me how to listen to my body's dietary and exercise needs and gave me the skills and knowledge to prepare my own food and learn about seasonal vegetables. Community and peer support allow me to explore vegetarian cooking.
My goals are not particularly health or weight related as I am fortunate enough to be relatively healthy at this time. I strive to find joy through food and to find variety and luxury in what I eat, to be able to fuel my active lifestyle into old age.