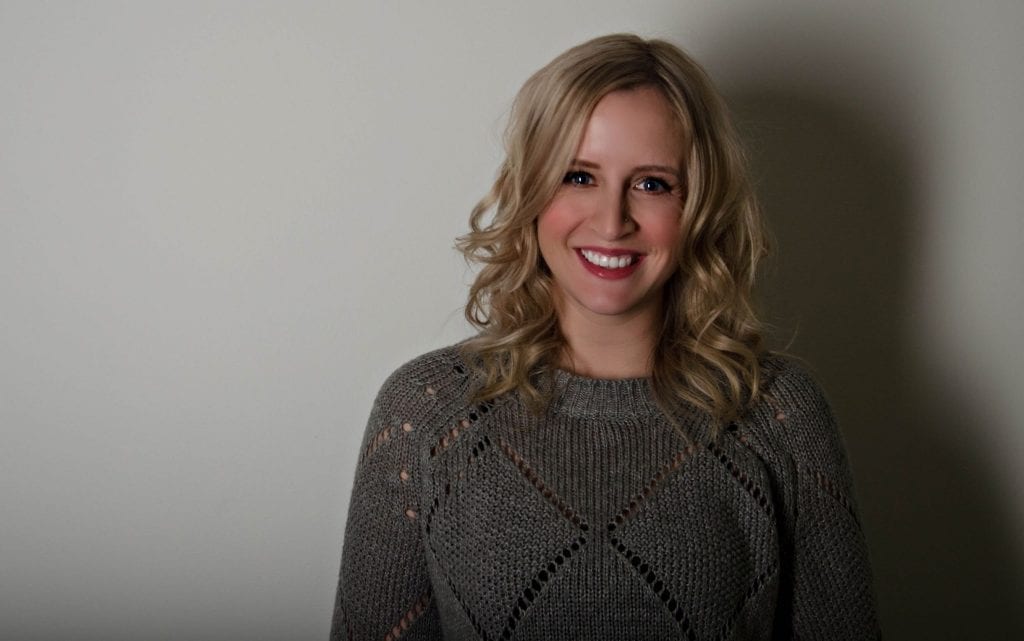 Hi there! My name is Eliisa and I run Cronometer's social media pages, photograph our images and write some of our blogs. My job is to give you, our awesome users, insight into who we are and what we stand for. All the while providing useful nutrition information, tips and tricks for using Cronometer, motivation to inspire you to reach your goals, and hopefully some laughs along the way as well!
Our November Staff Challenge

Some of you Instagrammers might remember I posted a story in November about our staff's self-inflicted Cronometer Challenge. We challenged ourselves to use our software every day for a month to do a deep-dive into the little things we hear you love and hate about Cronometer to see for ourselves. I know it might be surprising to some of you that all our staff members aren't already using Cronometer daily – especially when you understand how passionate we are about it. But, ultimately we are just like you; we have the same issues, lead really busy lives and sometimes tracking nutrition can feel tedious and falls by the wayside.

Walking the Talk
I promised myself I would follow through with it. Every. Single. Day. For the 30 days in November. I wasn't going to change the way I ate – I was just going to log all the things I did consume. The good. The bad. The candy.

What happened over the course of November changed me; to be wholly transparent I wasn't really expecting it to. But at the end of the month, I was transformed – both mentally and physically.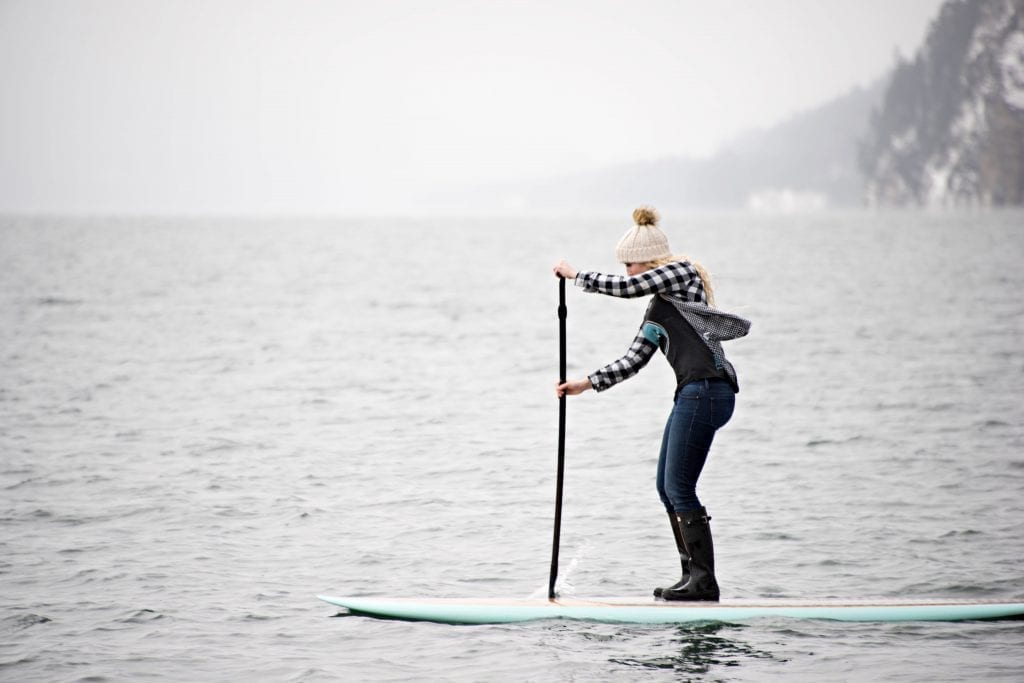 I lead a very active life. I fully immerse myself in mountain culture and therefore can usually be found outside running, snowmobiling, hiking or paddle boarding and as such stay relatively fit. But, to be honest I have had a complicated relationship with food for years. Like most people, I have tried everything at least one time. Keto? Yup. Whole30? Did that. "Detox"? Ohhh yeah. When the November Tracking Challenge was brought up I debated hoping on board with another massive diet overhaul. However, I ultimately decided just to see what would happen if I didn't change anything about the way I ate but continued to log.
Real Results
So… here's the crazy part. I lost 7 pounds in 30 days.
My knowledge about the quality of food and micronutrients were increasing just as quickly as my waistline was shrinking. When presented with the data it was easy to see how my energy levels and health were affected by certain food choices. Looking back at my graphs and reports in the Trends tab even after a few weeks allowed me to draw conclusions about triggers for tiredness, stomach upset or migraines.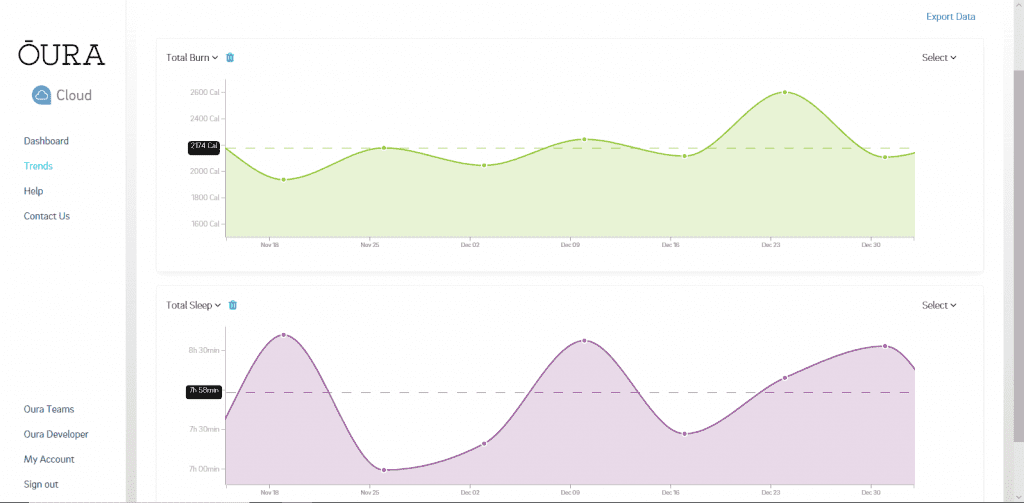 I paired my Cronometer usage with one of our supported activity trackers that measures sleep, exercise and a plethora of other useful biometrics. This was truly a game changer. I was able to see exactly how many calories I was eating and exactly how many calories I was burning. After that it was basic math. Being presented with the numbers I was able to use that information to be more mindful and was naturally inclined to eat a calorie deficit without feeling deprived or restricted.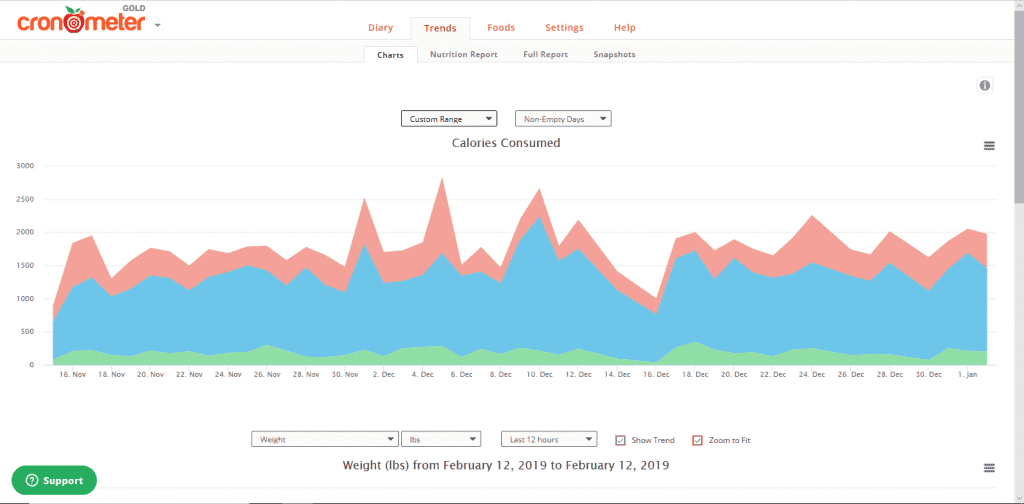 Looking Ahead
It's the middle of February now and I have continued to track all of my nutrition since that first day in November. (Yes, remarkably I even made it through the holidays with ease). Something that I once considered too time-consuming is now part of my everyday life and I log my foods without a second thought.
I am sure there will be a day in the future when life feels too busy and the "little things" like Cronometer-ing might feel like a luxury I can sacrifice to make more time for something else. When that time comes I hope I ask myself "What else is more important than my health?" Thinking ahead to the future I am excited at the possibility for what years of data logging can teach me and how much I can learn about myself through these tools.