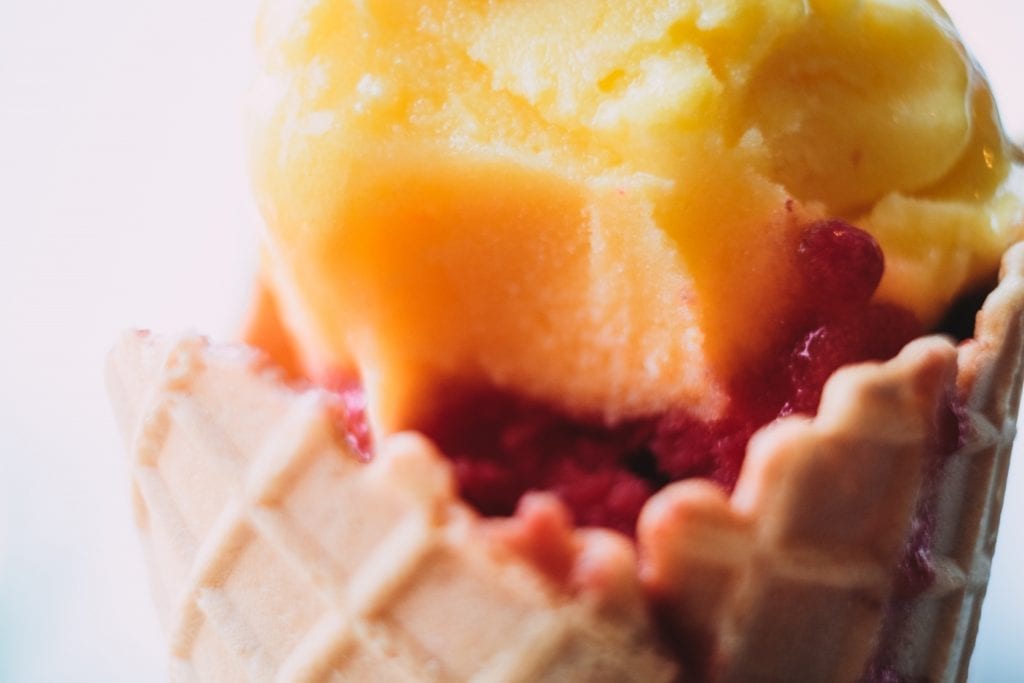 I scream, you scream we all scream for ice cream! The spring sunshine has got us all dreaming of summer days – so much so that we made this week's recipe round up all about that favourite summertime treat. Read on, Crono users then mix up your own batch of the good stuff.
Keto
Keto ice cream kind of sounds like an oxymoron. Doesn't it? Well, bust out the spoons for this decadent and delicious Espresso Chocolate Chunk Keto Ice Cream!
---
Vegan
Ice cream is traditionally made with dairy… but, the emergence of plant-based diets has brought so many non-dairy alternatives, like the coconut milk in this recipe, to the forefront of nutrition.
---
Vegetarian
We are pretty sure if we did a Recipe Round-Up featuring ice cream and didn't include a recipe for Cookie Dough Ice Cream that the Ice Cream Police would charge us some hefty fines. This recipe is made with another recipe (for Edible Cookie Dough) so you get DOUBLE the cookie-doughy goodness! You're welcome.
---
Gold Users Access to Recipes
We have created a place for Gold Users to access these recipes! Use our "Add Friend" feature by adding recipes@cronometer.com as your friend to add these to your diary.
How To:
Gold users can add friends to share custom foods and recipes with. Select Add Friend to invite a friend to exchange custom foods and recipes. You can find your pending friend requests in the list. Once accepted, you can search for one another's custom foods and recipes. Click the Delete icon in the list to remove a friend you are currently sharing with.
Access our User Manual for further instructions about the Add Friend feature here.
Sharing with a friend only allows you to share custom foods and recipes. This will not allow your friend to view your diary or other personal information.