Introducing A Dexcom Integration!
This one has been on our radar for a while now and we are so thrilled to introduce a new integration that we hope will help the lives of people with diabetes. Using the latest version of the Cronometer app, you will now be able to import Dexcom continuous glucose and self-reported insulin data into your account.
*Please note, this integration is currently only available to users in the United States, but we hope to expand this to other countries in the near future.
Using Cronometer To Help With Diabetes
We know that there are a number of our users that diligently use Cronometer in order to help them with their type 1 or type 2 diabetes. If you're one of them – we salute you! You've always been able to open it up and quickly (and accurately) check the carb content of a certain food, track your intake of vitamins and minerals throughout the day or keep an eye on your nutrition over time to gain a better understanding of your overall health.
With this new Dexcom integration, you'll now be able to see detailed trends of your blood glucose levels against specific nutrients or biometrics over time which we hope is an invaluable tool to help manage your condition.
Getting your Dexcom CGM data to sync with Cronometer is easy! Simply follow the steps laid out in our user manual (click here for mobile, click here for web). The process is the same as any other device integration. Complete the prompts to sign into your Dexcom account and voila!
You'll have the option to import glucose and/or insulin and you can select a date in which to 'force sync' to back fill your data. The information will show up on your diary screen and you can click on the entry to view more details.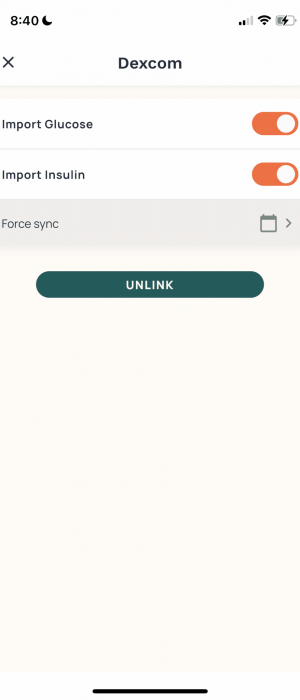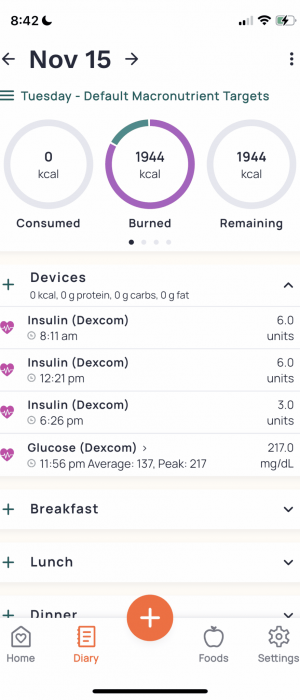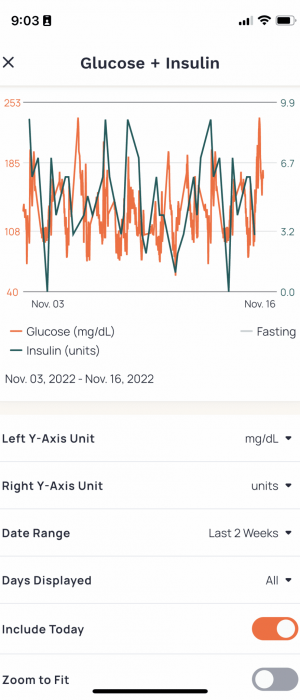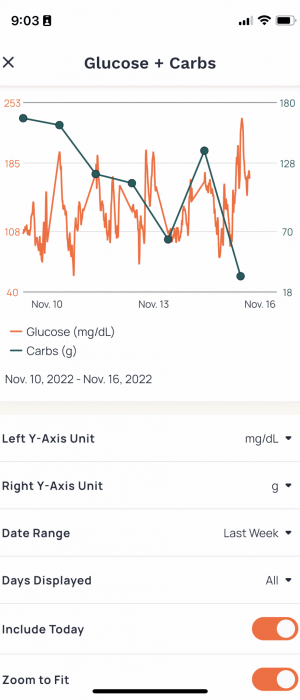 On the basic (free) version of Cronometer, you'll be able to take a look at your blood glucose or insulin charts over time. With Cronometer Gold, you can create Custom Charts on mobile and on web allowing you to plot different nutrients, biometrics or Nutrition Scores against your blood glucose or insulin readings. 
The options are endless! Create a Custom Chart to get a detailed analysis of your carb intake against your blood glucose. Want to dive a little deeper? Create another Custom Chart which plots your electrolyte Nutrition Score or energy burned from exercise against your blood glucose.
With this integration and the use of Custom Charts, you can begin to closely analyze the trends that your diet and exercise can have on your condition. We aim to help educate and make managing life with diabetes a little easier.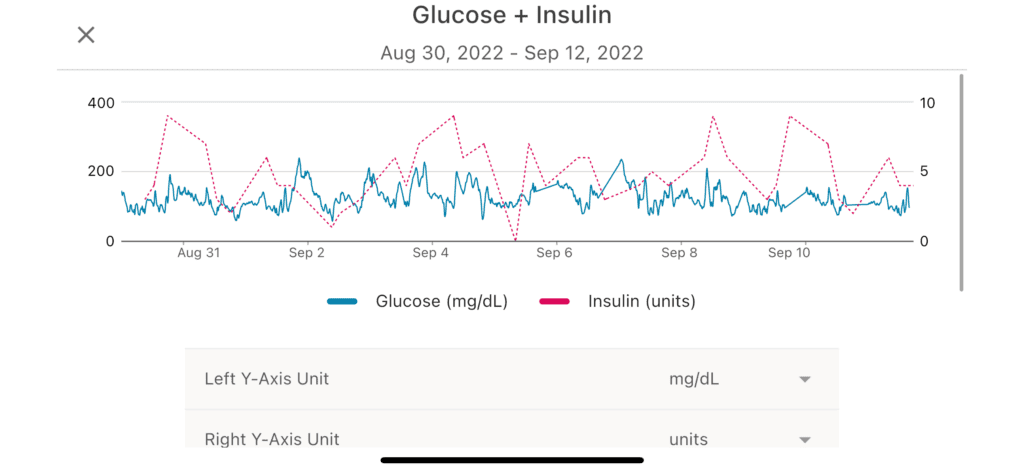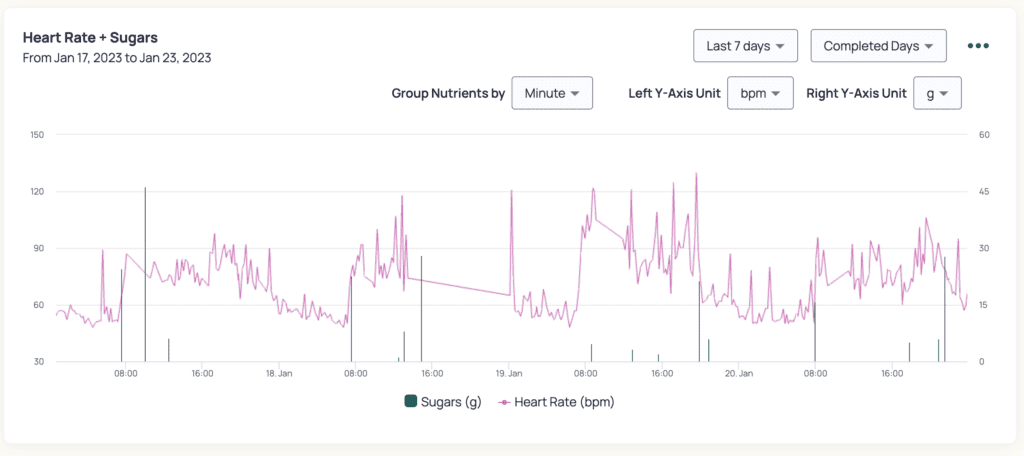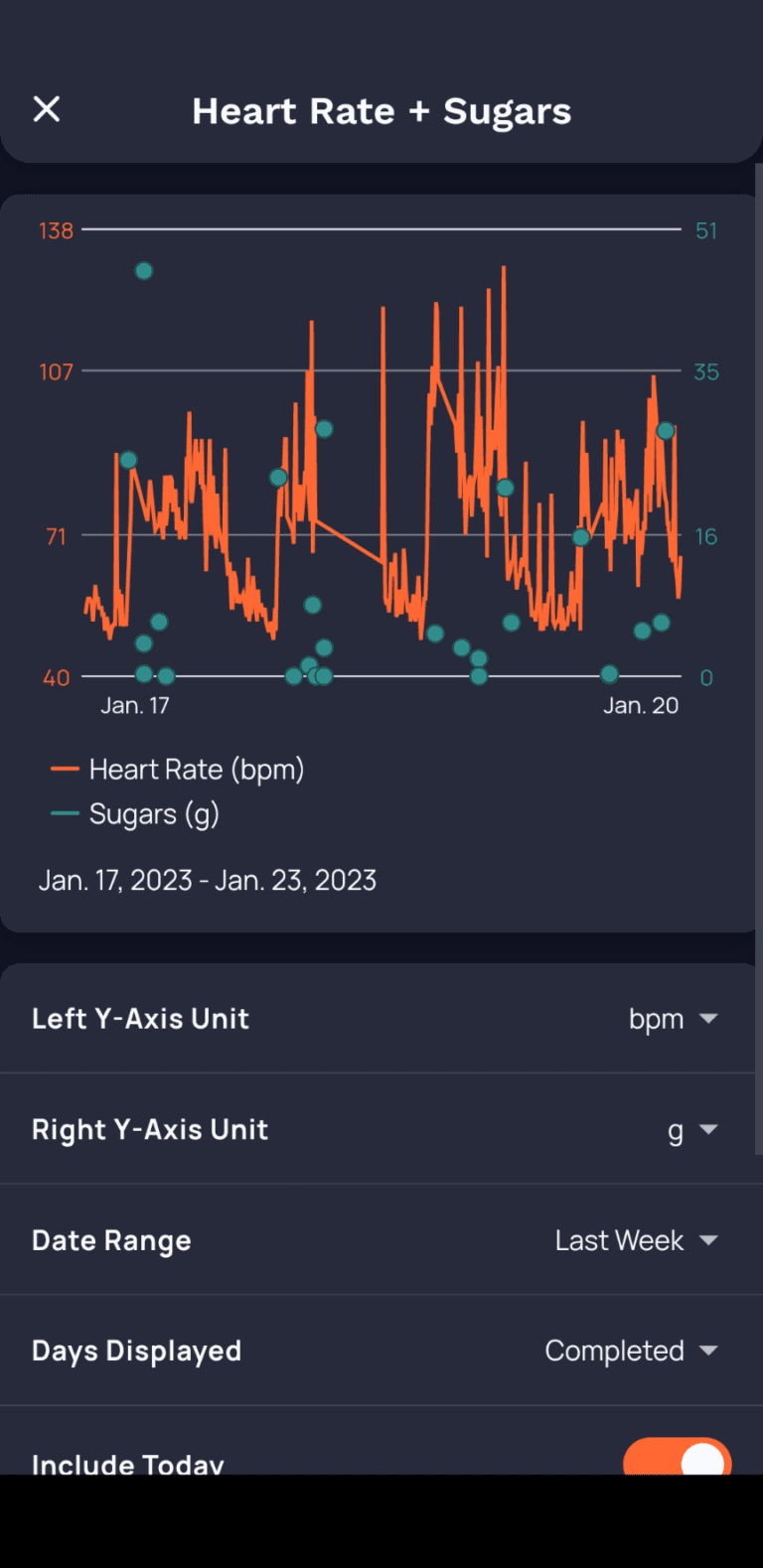 We can't wait to see what our users (you!) think of this new integration, so please don't hesitate to contact support if you have any feedback or suggestions on how to improve it.
Also, if you are currently using Cronometer to help manage your diabetes, we would love to hear your story. Reach out and let us know how Cronometer has helped you on your journey.