We're on a mission to get more people in tune with their bodies. Why? Because when you know what you need to feel your best, you can make informed decisions that have a lasting positive impact on your personal health.

Our Know Yourself Ambassadors have been sharing why they think it's so important to know yourself, and here are a few more reasons why we believe it's the key to living your most joyful life.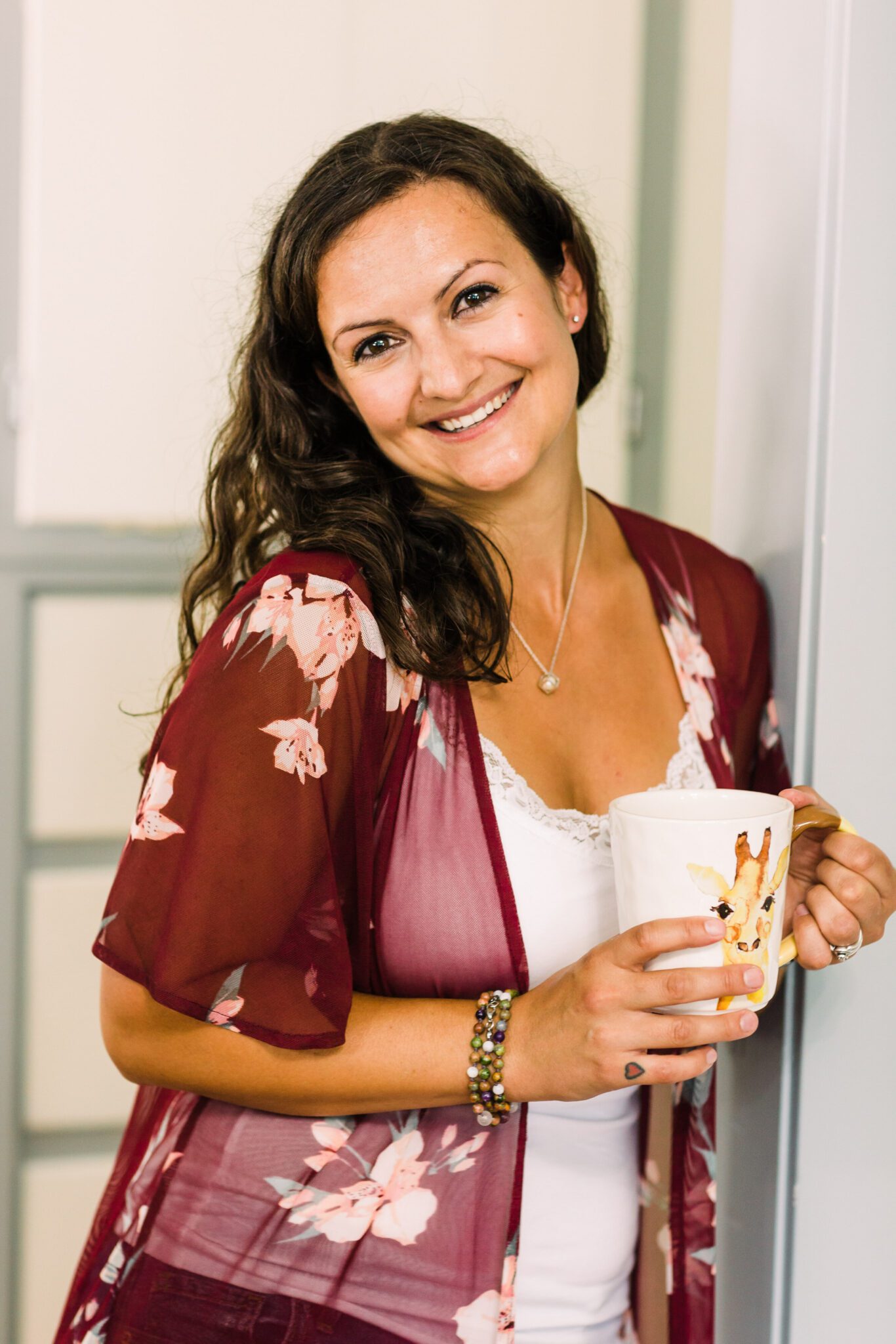 Alex is a women's nutrition coach based in Idaho but serves clients all over North America. She has a B.S. in Food & Nutrition with a Psychology minor, and an A.A.S. in Culinary Arts. She also has Precision Nutrition L1 and Health Mindset Coaching certifications.
Alex works with people wanting to improve their relationship with food, are tired of the endless yo-yo cycle, and are ready to eat MORE food so they can get strong and be their healthiest selves! She takes a holistic approach and look at clients' lifestyle, hormone and gut health, body image, mindset, sleep, etc. Alex uses our
Cronometer Pro
product and has all of her clients track their nutrition using Cronometer.
Tell us about your approach to food.
My philosophy is more of an "all foods fit" approach, both for my clients and for myself. I try to prioritize whole foods and sustainably raised meats, but I also don't say no to donuts, cookies, and the occasional margarita.
What is your favourite Cronometer feature?
The feature I use the most is the Nutrition Report. I loooove being able to mark days as complete/incomplete and then either include or exclude those days from running an average. Being able to choose custom date ranges for averages, the top sources showing when hovering over totals, and the ability to include/exclude supplements in the average are all super helpful, as well!
The other feature that I really like is the ability to hide all calorie information. This can be SO beneficial for some clients!
What do you like most about using Cronometer & Cronometer Pro with your clients?
The level of data and awareness that it gives both parties is unmatched, truly. I do a lot of reverse diets, and it really helps us to identify patterns and make sure food quality is on par with food quantity. I love all the different notes and biometrics that they can add in, which really helps them relay messages about their day so I never have to guess what's going on.

I have had so many clients switch to Cronometer from other popular macro tracking apps, and they never look back! The different charts and graphs are also so helpful to see trends and adherence/consistency.
Any health tips & tricks you'd like to share?
One of the main questions I see is "how do I combat cravings?". In reality, cravings are messages from our body that it needs something – specific nutrients, or just energy in general. Somewhere along the line we as a society were taught to ignore those messages!

Once you work on fueling yourself and your activity levels appropriately (read: typically over 2,000 calories for most active individuals), most of those cravings tend to disappear.

For menstruating individuals, they often get frustrated (or even mocked) for craving chocolate before their menstrual cycle starts. What's really going on, is that the uterine lining requires a good amount of calories AND magnesium and zinc to build and shed – and it just so happens that dark chocolate is a great source of all 3! So go ahead and eat the chocolate!
Anything else you'd like to add?
More information can be found about Alex Marshall and her coaching business on her 
website
or on her 
Instagram
account
. 
If you are looking for a healthcare professional that is familiar with Cronometer, check out our
Professional Directory
which lists all of our Cronometer Pro users. You can search by location or specialty.