We have a few new and useful features out that we wanted to tell everyone about: Search Tabs and Polar Integration
New Search Tabs
The first is a new set of search tabs that help you find the food you want even faster. Our Gold users got a sneak peak of this feature, and we will be rolling it out to everyone in the next week.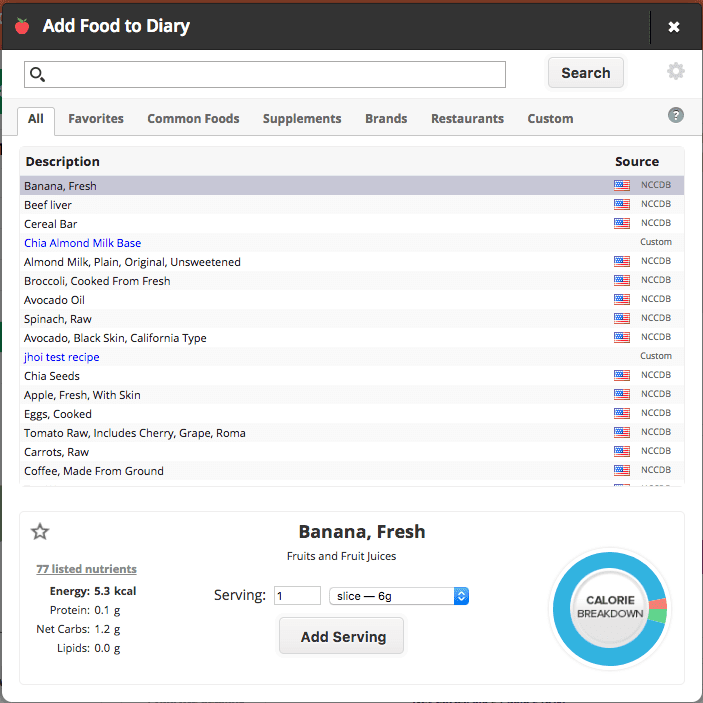 There are several new tabs to help filter your search results, and you can learn more about each one here, but there are a few cool items we wanted to point out. First, you can now mark foods as favorites by highlighting the food and clicking the star icon next to the name.

Once a food has been marked a favorite, it will appear under the favorites tab.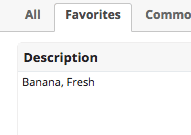 The Custom tab is also worth noting. This tab will display all the custom foods and recipes you have created or have been shared with you. In every tab, you can narrow the results by entering text in the search box.
Polar Integration
We have also released an integration for Polar devices. If you go to the profile in your account you should now see Polar as an option in the Devices section at the bottom.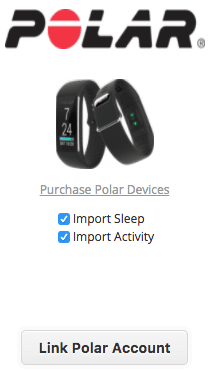 We hope these new features make logging your data even easier. Take care!
-The Team