New & Improved: The Latest Updates On Cronometer Pro
Whether you're a nutritionist, dietitian or doctor, we know that the health and wellness of your clients is your top priority. We want to make you and your clients' experience with our app as seamless as possible and are continuing to work on improving our product to better serve your needs. Below are some of the latest updates we've made to Cronometer Pro. 
If you have a suggestion on how we can continue to improve the app in future Cronometer Pro updates, please submit your feedback here. 
Looking for the latest updates of the Cronometer app, not the professional version? Take a look at this blog. 
Disable the client messaging feature. You now have the option to disable the client messaging feature within the Cronometer Pro platform. Navigate to Settings > Account Settings and toggle off the 'client messaging' option. Something to note is that when toggled off, you will not have access to your client's chat history.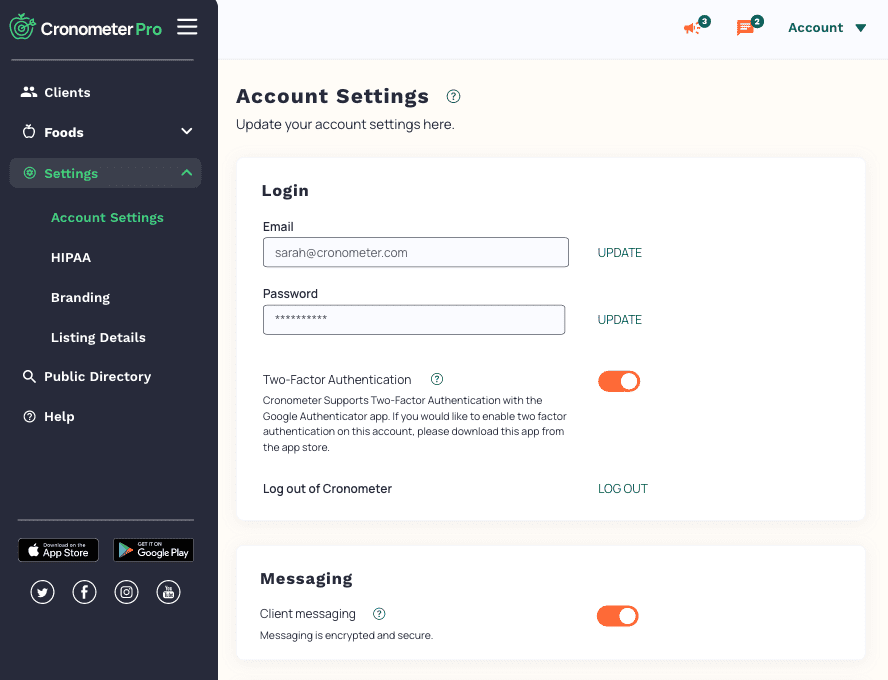 A new look: we're thrilled to introduce our new look with a fresh logo and colours!
App redesign: Cronometer Pro has received a fresh user interface polish with our new brand colours and fonts, making the app easier to navigate and the data easier to digest. 
Some user interface changes: the account switcher (to go from Pro to your personal account) is now in the top corner on the right hand side.
The client app: the Cronometer app will also see some changes. Click here to get an overview of what's changing for your clients.
Introducing messaging: we're thrilled to announce that we've introduced messaging functionality to Cronometer Pro accounts! You can now open a chat window and message each of your clients. Communication is quick, easy and secure. Learn how to do it here, or click the button below to jump right in!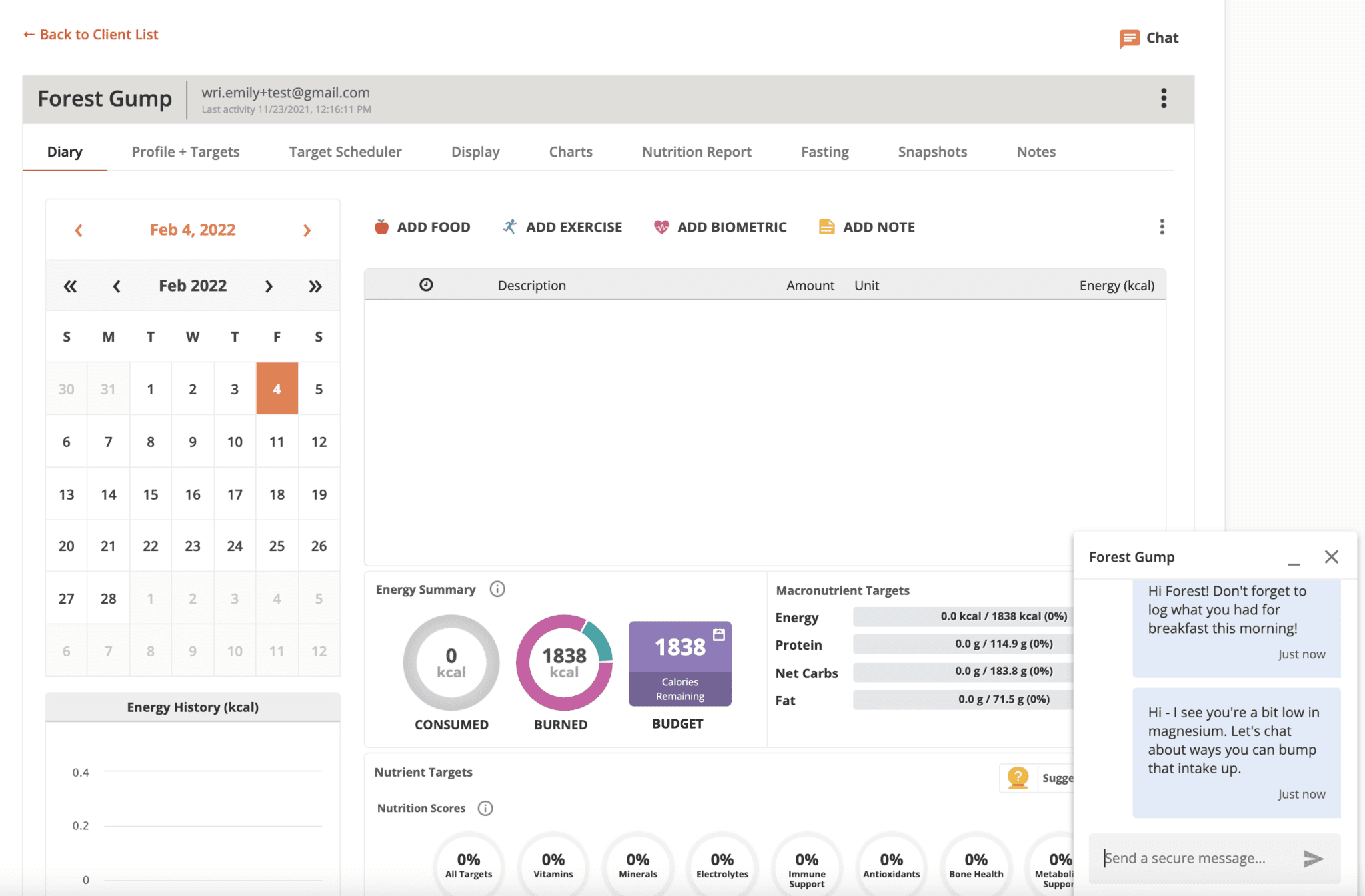 Improvements to food sharing: we've made some serious improvements to how to share foods and recipes with your clients. You can now select a custom food and share it with one client, multiple clients or all of your clients. You can also now view and edit your clients' custom foods and recipes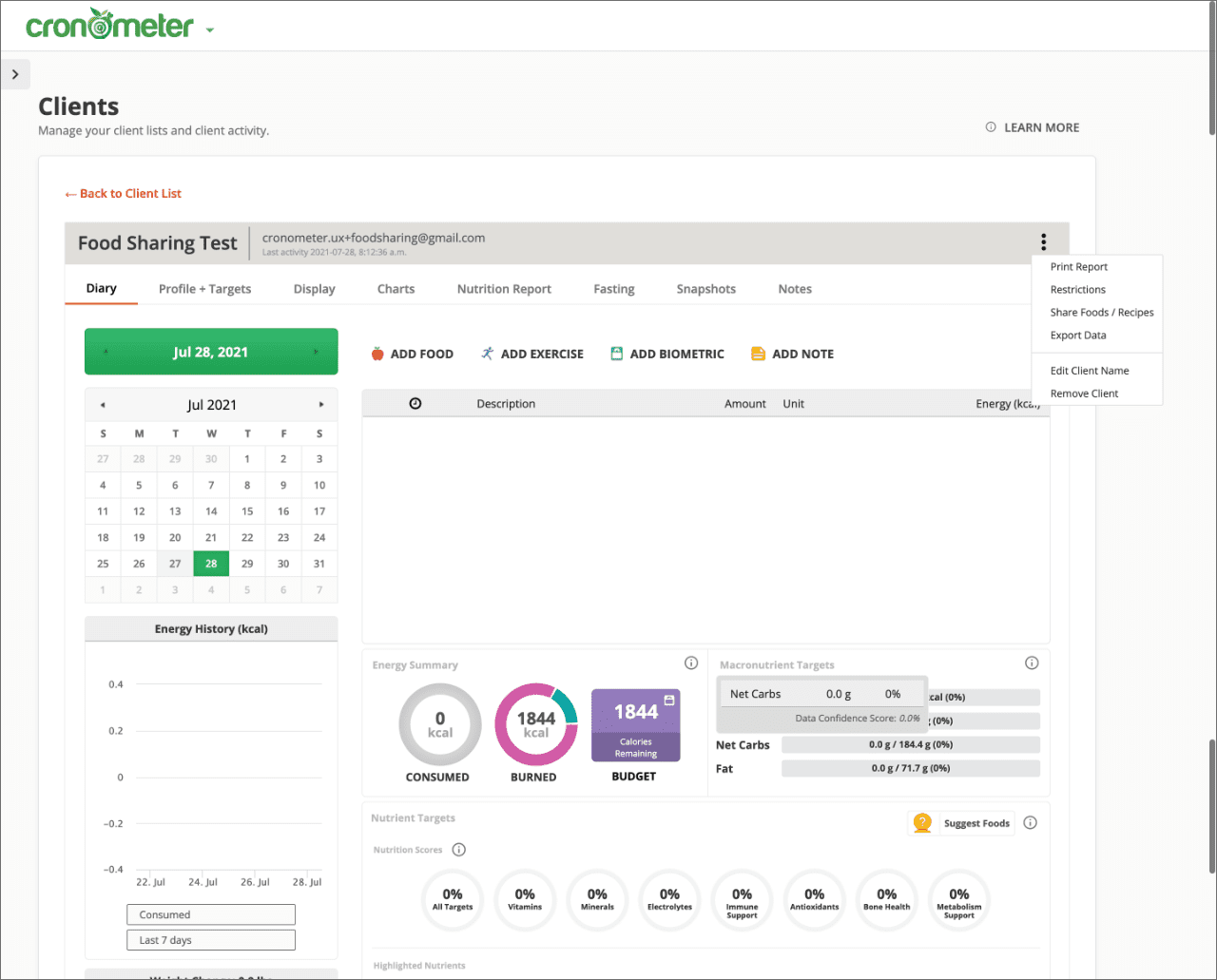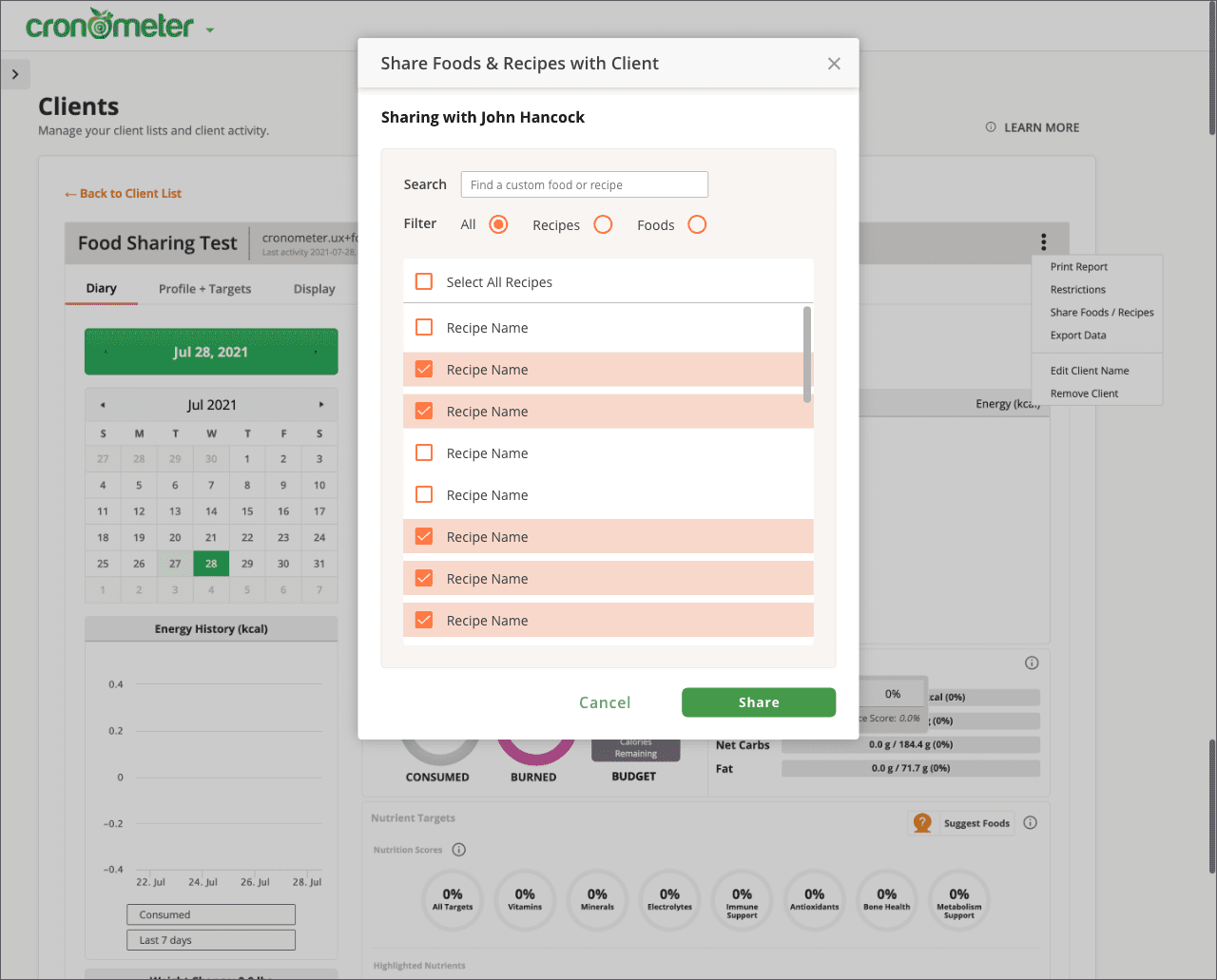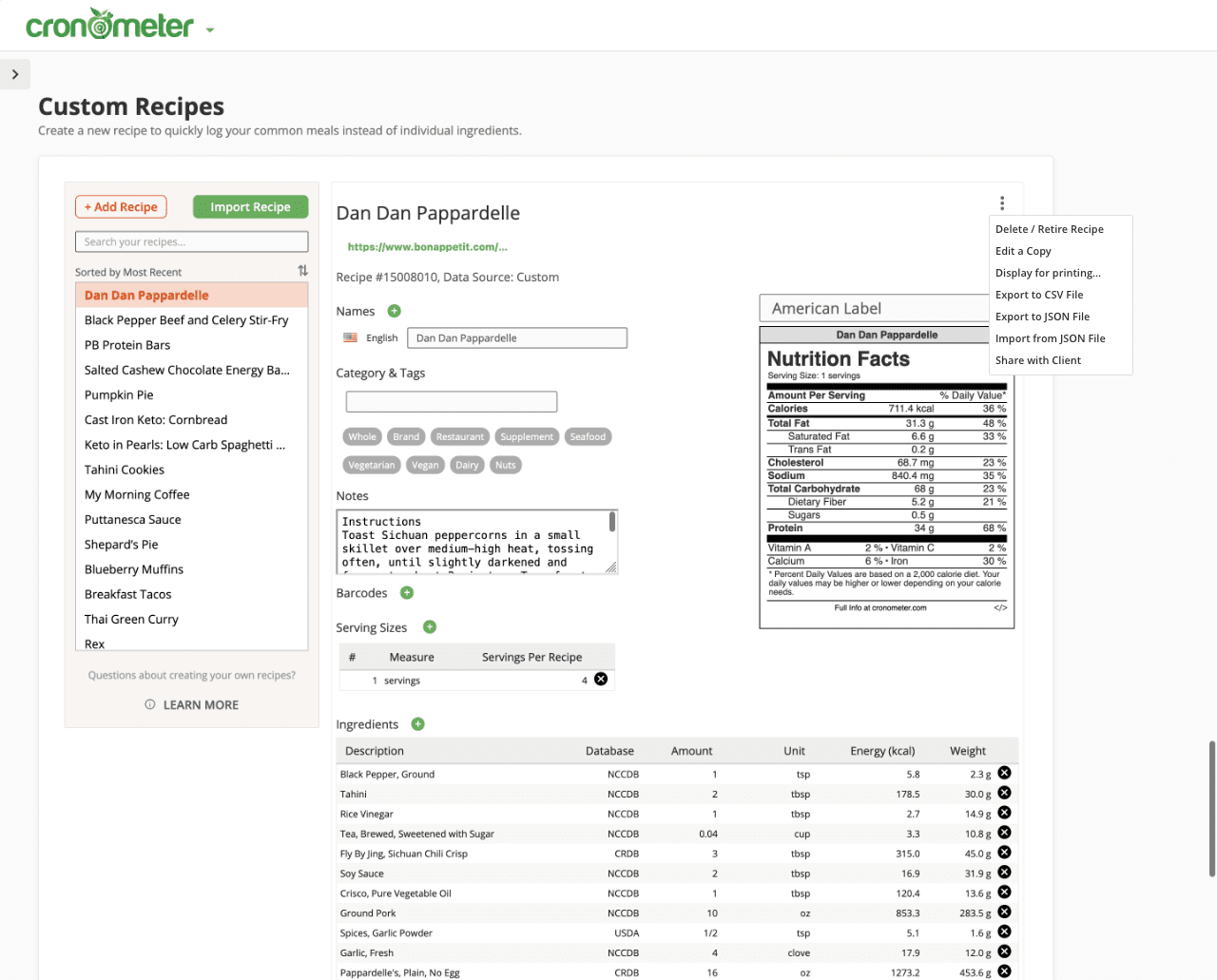 User interface upgrades: You might notice that the app got a much needed face lift! Along with some major design upgrades, we've also moved the main navigation bar from the tabs at the top to the left hand side. We think this vertical navigation bar makes adding clients and sharing foods so much easier!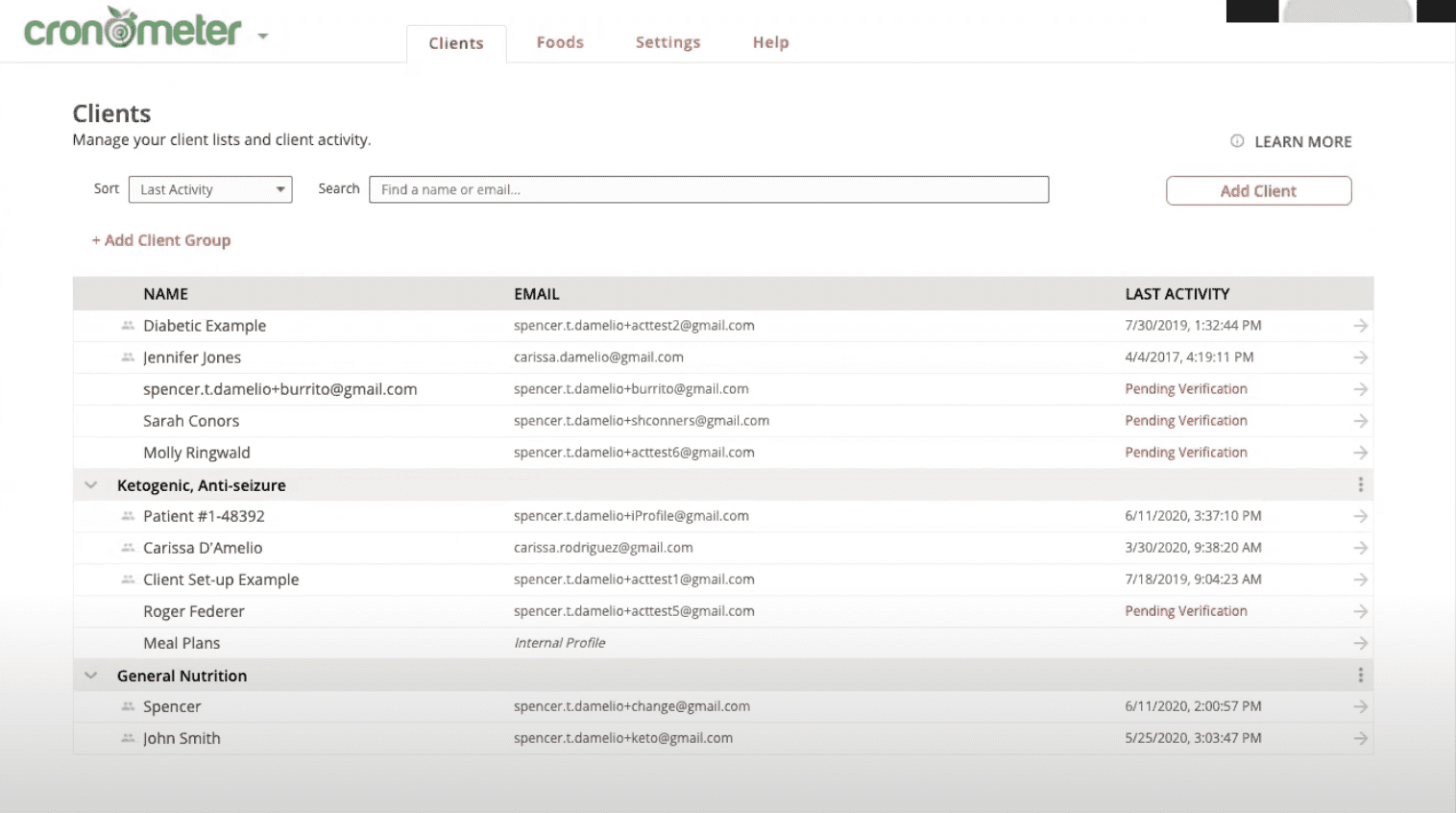 the client app - recent updates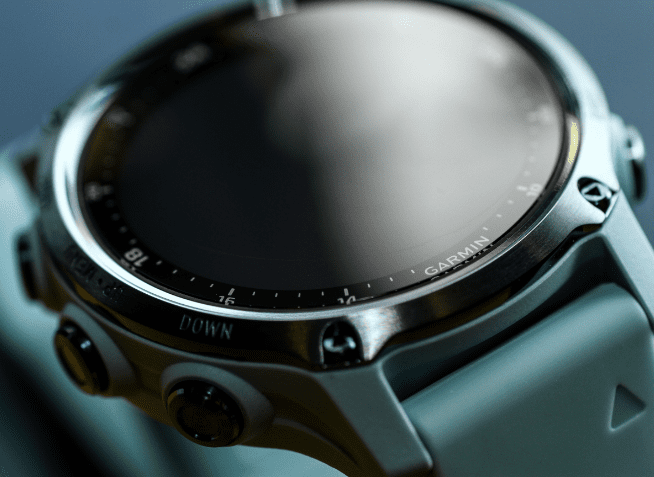 Sync Your Garmin Device With Cronometer updated may 2023 Many of our users know that we've been supporting a Garmin
Read More »